Why Flossing Is a Must, Not a Maybe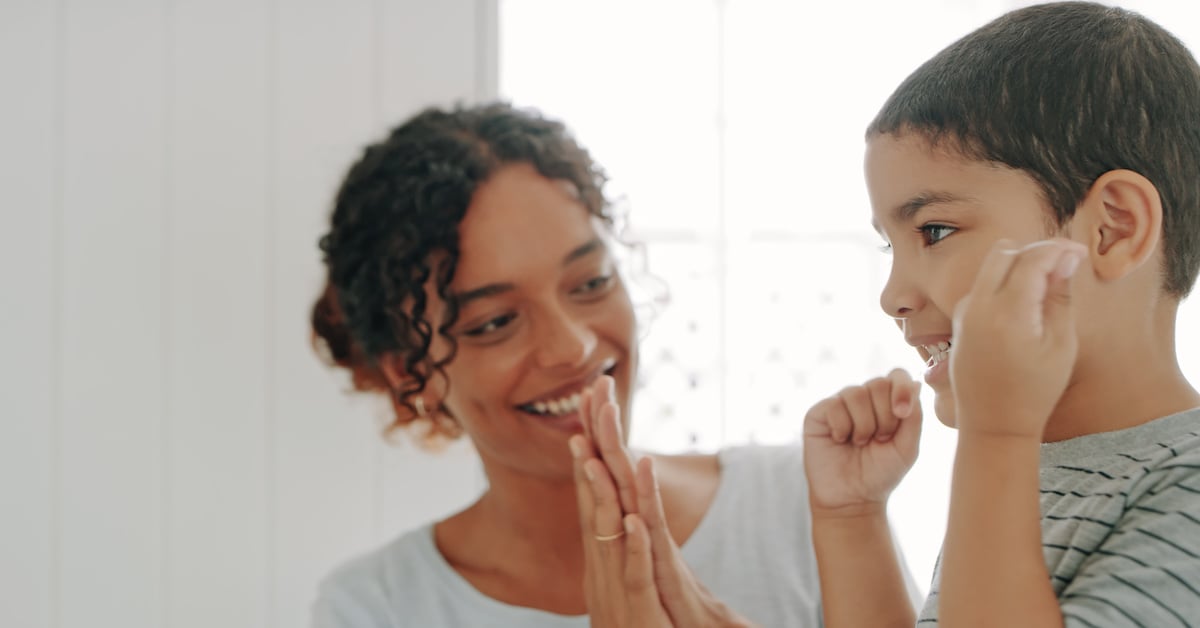 There's no denying the necessity of flossing your teeth every day. While many people believe that brushing their teeth is enough to keep dental problems at bay, dentists everywhere agree that it's only the beginning of properly caring for your oral health. Floss is the only way to remove plaque from in between your teeth and gums. Failing to remove plaque leads to decay, disease and dental damage that could have been prevented by the simple action of flossing.
Flossing provides a significant amount of protection from plaque. The foods and beverages we consume every day contain sugars that stick to the teeth and gums. If those sugars aren't removed every day, they will turn into acids full of bacteria that attack your tooth's enamel. The acid will eventually turn into a hardened layer of plaque that causes tooth decay, swollen gums and gum disease. The good news is that these issues can all be avoided by flossing for just a few minutes every day.
Not only is flossing good for your teeth and gums, but it's also thought to be good for your overall health. Recent research indicates that there may be a link between periodontal disease and diseases such as diabetes, pneumonia, cardiovascular disease and obesity. Many dentists believe that the link is the inflammation that is caused by the bacteria present within your mouth. Flossing every single day can help you to get rid of that bacteria and lessen your risk of developing serious health conditions.
No matter how old you are, flossing is an essential part of maintaining your oral and overall health. However, there are some people who are more susceptible to tooth decay and gum disease. Many people who have serious health conditions or who are on particular medications have lower saliva levels. Saliva constantly cleanses bacteria from your mouth, so having lower levels of saliva means you have less protection from bacteria. This makes flossing incredibly important. To learn more about how to maintain your oral health when you have a health condition, speak to your dentist.
Knowing that you need to floss every day is only half of the battle. You also need to know how to floss the right way. To do this, you need to take a long strand of floss and gently bring it near the base of your tooth. Then you gently pull the floss along each side of your tooth. This ensures that you are able to both reach and remove any plaque and food particles from the crevices of your teeth. You should repeat this motion on each of your teeth with a fresh length of floss.
Kids Need to Floss Too!
Did you know that it's important that children floss their teeth too? While it can be difficult to encourage children to floss, it's an essential element of keeping their mouths healthy. Consistent flossing cleans teeth, fights plaque, improves breath freshness, and prevents serious dental health care issues from arising. Dentists agree that flossing once a day is just as important as brushing twice a day. This makes flossing a habit that you need to instill within your children. Your child should begin flossing his or her teeth as soon as they have grown two teeth side by side. While it isn't always easy to teach these essential skills, it's important that you do so.
How to Get Your Kids Flossing
Track Their Success – Make a chart and hang it on the wall of your bathroom. Whenever your child flosses his or her teeth, add a fun sticker to the chart to track it. Offer them some kind of incentive for flossing for a certain number of days in a row. This incentive can be as simple as allowing your child to stay up past his or her bedtime or going out to the movies.
Turn it Into Fun and Games – Another way to instill this habit is to make it fun. Turn flossing into a dance part or a fun story. Use a fun and upbeat song and have your children floss to the beat of the song. Or tell an exciting adventure story about floss beating bad bacteria. Using a little creativity can help make this dental care habit fun.
Get Tiny Tools – There are many fun flossing options for children. Floss sticks are a popular choice that many children love to use. These sticks come in bright colors and some can glow in the dark. These sticks are easy for children to hold onto.
Praise Their Performance – Children respond well to positive reinforcement, so be sure to consistently praise them about flossing their teeth. This helps your child to feel great about learning and establishing this healthy habit and will keep him or her motivated to continue doing it.
Lead by Example – The best way to establish a habit is to model it yourself. Children typically learn things from their parents. If you floss on a regular basis, your child will most likely pick up the habit as well. Make flossing a family event and allow everyone to experience its benefits.
How to Floss Properly
The American Dental Hygienists Association states that there are four simple steps involved with flossing your teeth regularly:
Wind – Use around 18 inches of floss in between your index fingers and thumbs and pull. This creates a taut strand.
Guide – The index fingers should guide the floss between the bottom of top of each of your teeth.
Glide – Smoothly and gently move the floss between your teeth in a gliding motion.
Slide – Utilize a clean piece of floss for each tooth and move the floss up and down over your tooth's surface, as well as under the gumline.
If you prefer, you can utilize a hand-held flosser rather than regular floss. The technique for using a hand-held flosser is much the same as with traditional floss. The only difference is that you hold the flosser's handle instead of the string. You can also use an electric flosser.
If you have braces or other dental work, be careful to not allow the floss to become tangled in your device. Your dentist will be able to show you how to utilize orthodontic floss or floss threaders so that you can floss properly. No matter what kind of floss or flossing tool that you use, you should always be sure to floss gently.
Flossing every day will help you to keep your teeth and gums happy and healthy for an entire lifetime. If you'd like to learn more about how flossing can help you, contact our staff at Drs. Grant and Conger to receive some handy tips on this dental health care habit.