When to Seek Help for a Dental Emergency in Dalton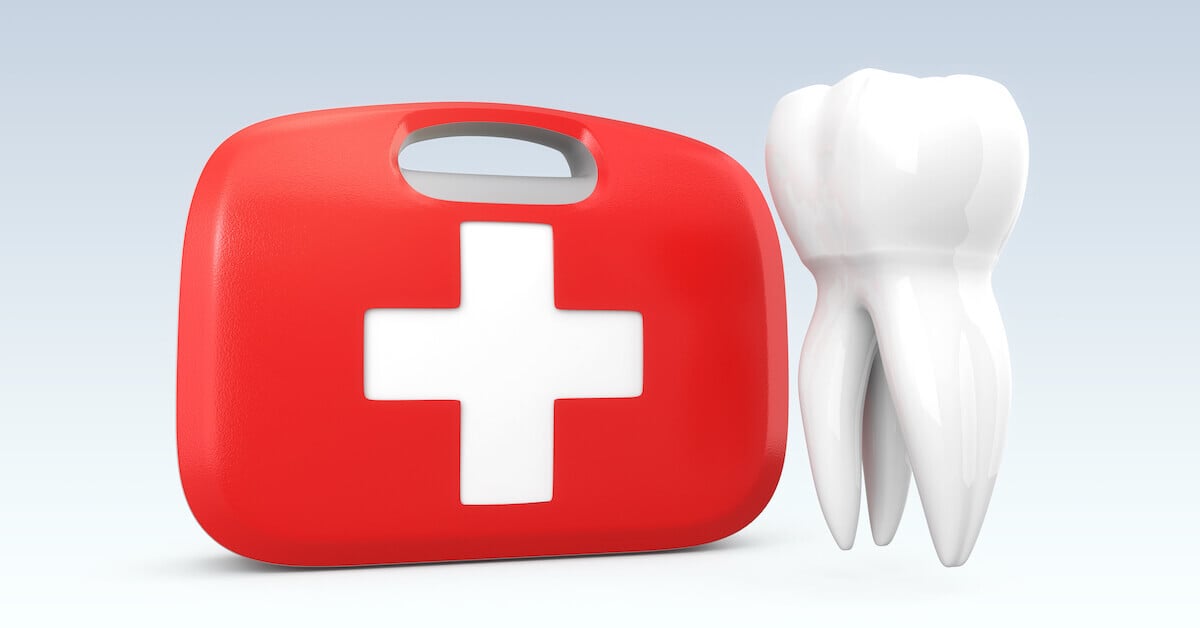 At our office, we understand that a dental emergency in Dalton is an anxious time for many individuals. You may worry that you'll lose your tooth or not be able to afford urgent dental treatment. This is why we offer affordable, compassionate dental care. We will do our best to repair and preserve your tooth.
The Centers for Disease Control and Prevention estimates that emergency care accounts for over $45 billion in productivity losses each year. Our goal is to get you feeling better and back to work as quickly as possible. A dental emergency shouldn't have to keep you from work for more than a day.
How Would I Know If I Have a Dental Emergency?
Most people know that they have a dental emergency when they are in pain or have swelling or bleeding. If you can take an OTC pain reliever and get relief, you should see a dentist soon, but you may not need walk-in dental treatment. If your mouth is swollen or you're bleeding profusely, you need immediate care.
Many dental emergencies that involve tooth pain stem from untreated cavities. The CDC estimates that more than 30 percent of adults have untreated cavities in their mouths. This is nearly twice as many untreated cavities as children have. Untreated cavities can cause pain and infections.
Other reasons to search for emergency treatment may include:
Oral pain, especially with a fever or chills
Oral swelling that extends down your throat
A knocked-out tooth
Gum injury with heavy bleeding
A loose tooth
A cracked or chipped tooth
Other troubling, but not always emergency conditions include:
Damage to a dental bridge
A broken or lost filling
Signs of gingivitis, such as swollen, red gums
A front tooth veneer coming off
Tooth sensitivity that comes on all of a sudden
7 Reasons to Find Urgent Care for a Dental Emergency in Dalton
If you or a loved one has any of these seven issues, please call us for emergency services.
1. Fractured Jaw: Fractured jaws are more common than many people realize. On the face, only the nose is broken more often. If you're experiencing jaw pain after a motor vehicle accident, blow or fall, please call our office to see our emergency dentist. If you're having trouble breathing with a fractured jaw, call 911.
2. Gum Injury: It's easy to damage the soft tissue inside your mouth if you fall or bite on a hard object the wrong way. If the bleeding does not stop in about 15 minutes with pressure, see a dentist. He or she can also ensure that the wound is clean and you don't have any other damage.
3. Dry Socket Pain: After having a tooth pulled, you'll have a hole in your gum. Almost immediately, a blood clot forms, protecting the site from debris and forming new tissue to go over the bone and nerves. With dry socket, the clot either never forms or it dislodges, so air hits the nerves and bone. The pain is usually agonizing; therefore, we treat dry socket as a dental emergency.
4. Facial/Mouth Swelling: Swelling requires urgent dental treatment. Our dentist will find and treat the source to relieve the discomfort.
5. Uncontrolled Oral Bleeding: Uncontrolled oral bleeding requires immediate dental treatment. If you have not been able to stop bleeding from a laceration or injury, please contact us to have our dentist treat the wound.
6. Knocked-Out Tooth: If you have a permanent tooth knocked out, try to retrieve it without touching the roots. Call us immediately for a dental appointment; we will do our best to get you in so our dentist can attempt to re-implant your tooth. In the meantime, keep the tooth moist by placing it in a small glass of milk or holding it in your mouth, being careful not to swallow it. If possible, try to put the tooth back in its socket, but this may be too painful.
7. Lost Filling: Dental fillings can fall out since they typically only last about 10 to 15 years. If one falls out, keep the cavity clean until you can get in to see our dentist. In the meantime, you can buy temporary filling material to keep debris out.
Why Is a Tooth Abscess a Dental Emergency?
We always regard a tooth abscess as a dental emergency. When you have a tooth abscess, the pulp inside your tooth has an infection. Bacteria usually gets in when you have untreated cavities, although it can also reach the pulp when you crack a tooth. Symptoms of an abscess include pain, often severe, swelling and a fever. You may also notice a bad taste in your mouth.
A dental abscess in an emergency because the infection can spread throughout your body. You could have severe health problems if the infection spreads, including death.
What Do I Do When I Break a Tooth?
A broken tooth is a dental emergency. It can happen in an instant; you are walking down the street and trip, falling on the sidewalk. Teeth are hard, but they can break easily if you fall the wrong way. We urge you to call us at once to schedule an emergency appointment with our dentist if you fracture a tooth.
You can help prevent the need for emergency dental treatment for a broken tooth. Never bite down on ice, hard candy or popcorn kernels. Never use your teeth to open bottles or packages. If you engage in contact or extreme sports, invest in a custom mouth guard from your dentist. You can also buy boil-and-bite mouth guards if you are on a tight budget, but a custom mouth guard is a good investment. A crown to cover a broken tooth is expensive compared to a custom mouth guard which offers protection for your whole mouth, not just your teeth.
We always try to make time in our day to handle a dental emergency in Dalton. Please phone our practice or contact us online to schedule a time to come in.