Posted under:
General
Posted on: July 9, 2015
What's Behind the Grind of Bruxism?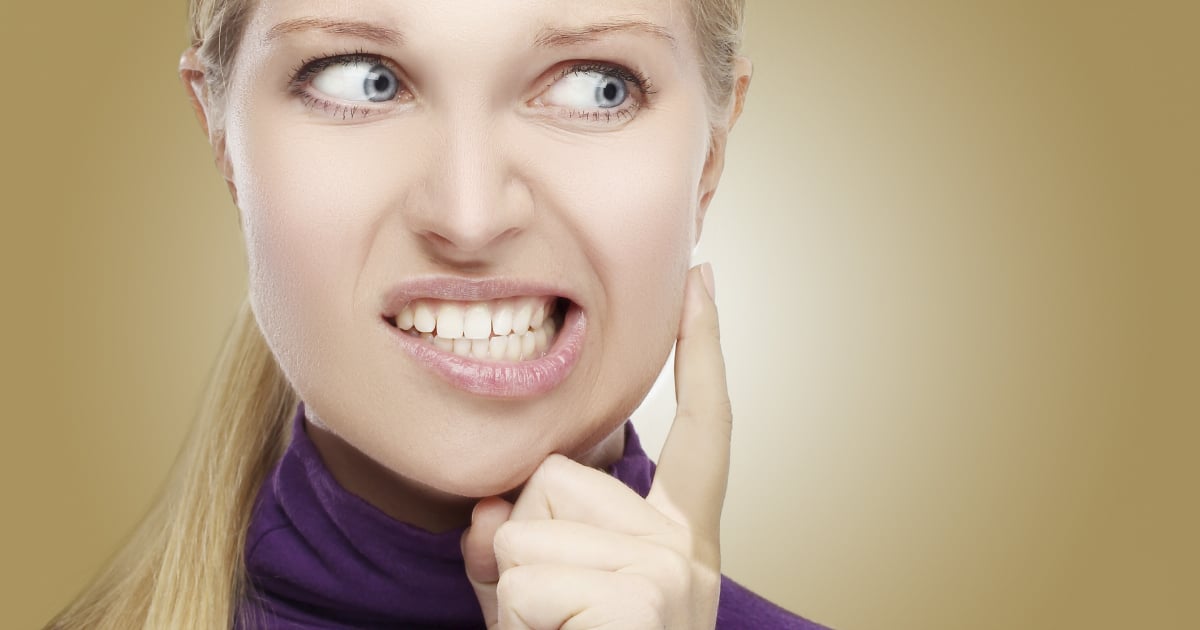 If you or your child are grinding or clenching your teeth to the point of pain or problems, you're probably dealing with bruxism. This is a rather common disorder, but you need to know its causes and cures in order to get real relief.
The Basis of Bruxism
Over the years, doctors have determined many possible causes for teeth grinding. They range from the physical to the psychological, but the most common are:
Abnormal alignment of teeth.
Response to earache or toothache pain.
Emotional distress from anger, anxiety, stress, or tension.
An aggressive personality type.
A mental coping strategy.
An unconscious action related to intense concentration.
Sleep problems.
Stomach acid reflux.
Rare side effect of certain psychiatric medications.
Complication from Huntington's disease or Parkinson's disease.
The Trouble with Teeth Clenching
While bruxism is usually minor and the damage is rather mild, severe teeth grinding can lead to major problems. These include:
Extensive damage to the teeth, jaws, and dental work.
Dental disorders like temporomandibular joints (TMJ.)
Tension headaches.
Partial or full facial pain
Top Treatments for Teeth Grinding
If you're battling bruxism, you need to see your dentist to detect the root of the problem. Then, you may be referred to your doctor, a psychologist, or a sleep specialist, depending on your case. Yet in most cases, treatment isn't necessary because many children outgrow the disorder and adults only have minor symptoms. But if the teeth grinding or clenching is severe, then one of these treatments may help:
Dental correction to properly align teeth.
Dental appliances, such as mouth guards and splints, to separate teeth.
Behavioral therapy to reverse damaging behaviors and learn to position your jaw properly.
Stress management techniques to promote both physical and psychological relaxation.
Medication, such as muscle relaxants and Botox injections, to calm the tension causing the teeth clenching.
To get the dental care you deserve from an affordable dentist in Dalton, call today at or make an appointment.
offers affordable family dentistry and gentle, compassionate dental care in Dalton. Our office is conveniently located with extended hours to meet your needs. At , we provide most dental services, from basic preventative care and general dentistry to specialized procedures and complete dental reconstruction. We accept most dental insurance plans and offer affordable financial solutions for any budget. Patient satisfaction is our top priority and we strive to provide the exceptional, affordable dental care and personal touch that lead to lasting relationships. A smiling patient is our greatest reward and we look forward to keeping those smiles healthy, beautiful, and bright. Discover an affordable dentist who truly cares at .