Posted under:
Root Canal
Posted on: December 3, 2021
What to Expect During a Tooth Extraction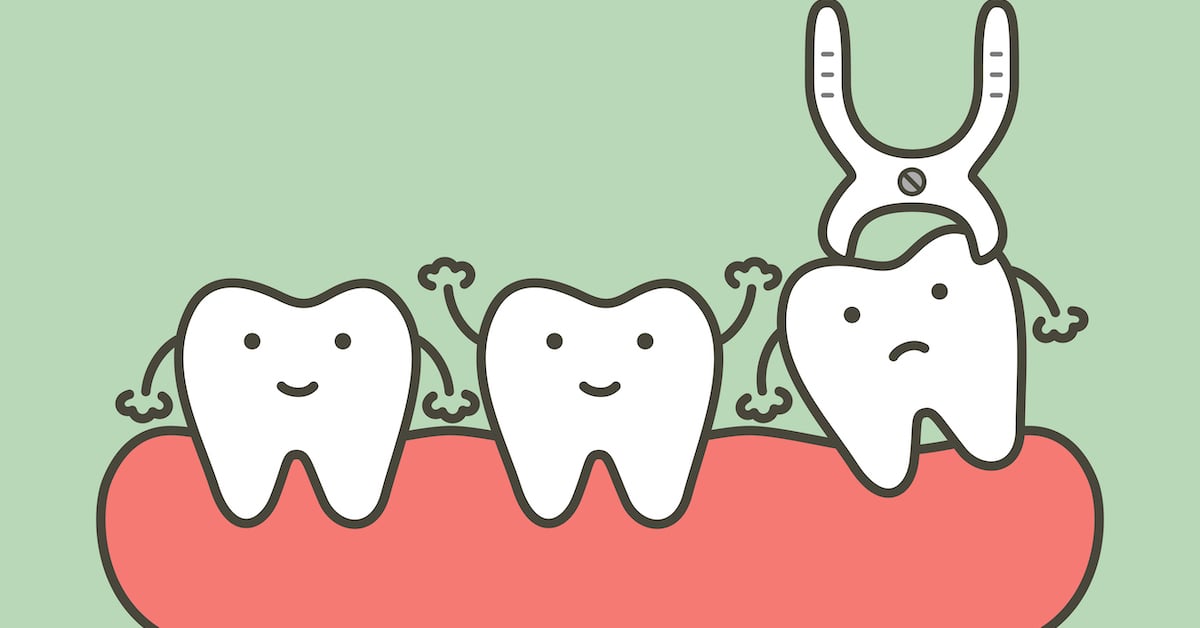 If you are experiencing pain in a tooth because of decay or deterioration, your dentist may recommend a tooth extraction. This procedure involves the removal of the part of the tooth visible above the gumline as well as the roots that are not visible. Extractions are usually a last resort for dental professionals and are performed when a tooth is no longer viable even with fillings or crowns. If your dentist in Dalton has recommended a tooth extraction, here are some facts you should know about these procedures.
Why Tooth Extractions Are Necessary
Your dentist will typically recommend a tooth extraction for non-viable teeth that cannot be repaired. This can occur because of severe damage caused by an accident or by tooth decay. Tooth extractions are usually a last resort after other methods of saving the tooth have been attempted and have failed.
Saving Your Natural Teeth
In most cases, your dentist will make every effort possible to save your natural tooth from extraction. This is because natural teeth are more resilient and offer better support for biting and chewing. If, however, your tooth cannot be saved, your dentist will typically recommend an extraction. Your dental care provider will plan for this procedure and will give you some helpful information on what to expect and what treatments will be required after your extraction is complete.
Two Methods of Extraction
Teeth can be removed through a simple extraction or an oral surgery procedure. In general, if your tooth is easily visible above your gumline, a simple extraction will usually be performed to loosen and pull your tooth. For some wisdom teeth and teeth that are seriously broken, however, your dentist may recommend an oral surgery procedure to remove your tooth. This could require sedation and often takes considerably longer than a simple extraction.
Before an Extraction
Your dentist will look at your teeth and will evaluate the condition of each damaged, decayed, or broken tooth individually. An X-ray of the damaged tooth and the surrounding teeth and bone will be taken so that your dentist can pinpoint the precise problem. If a filling or crown can resolve the problem effectively, your dentist will not usually recommend an extraction. If, however, you do require the removal of one or more teeth, your dentist will ask for additional information that will help to guide the treatment plan you receive at your dental office in Dalton.
Medical Conditions You Should Report to Your Dentist
Certain medical conditions and diseases can put you at higher risk during a tooth extraction. If you have any of these medical issues, be sure to let your dentist know prior to your appointment for a tooth extraction:
Liver disease, including cirrhosis of the liver
Congenital heart defects
Artificial heart valves or damage to your cardiopulmonary system
Bacterial endocarditis
Disorders of the immune system
Artificial joints
Allergies to medications or anesthesia
These medical conditions can sometimes have an impact on the way in which your dentist approaches your extraction, including what type of sedation you can receive during the procedure. By letting your dentist know well in advance, you can avoid any issues that could arise as a result of these medical conditions during your tooth extraction.
You should also provide a complete list of the medications you take, including both over-the-counter and prescription medications, prior to your extraction appointment. This will ensure that you do not experience any serious drug interactions or other complications during your tooth extraction.
What to Expect During Your Tooth Extraction
Before your procedure, your dentist will go over the specific way in which your tooth will be removed. The type of anesthesia to be applied will also be discussed. While local anesthetic is generally used for simple extractions, you may feel more comfortable with sedation for your upcoming procedure. Your dentist will discuss all your options with you before deciding on the right approach for your upcoming extraction appointment. This will help you to feel more confident and more at ease during the actual extraction, which typically requires the following steps:
For a simple extraction, your dentist will usually apply a local anesthetic. This should eliminate pain during the procedure. You will likely experience a sensation of pressure as your dentist uses a dental tool called an elevator to remove the tooth and its roots from your gumline and jaw. Your dentist will also use forceps to remove the tooth and roots more effectively.
Oral surgery extractions usually require both local anesthesia and either intravenous anesthesia or general anesthesia. You may be awake or unconscious during the procedure. Your dentist may need to cut into your gum or to cut your tooth into pieces to remove it safely and to ensure that no roots remain in the bone of your jaw.
Throughout the procedure, your dentist will observe you carefully to make sure you are not in any pain. If you feel discomfort, you can alert your dentist at the time. In most cases, you can receive additional local anesthetic to keep you as comfortable as possible during your tooth extraction.
What to Expect After an Extraction
Your dentist will typically give you detailed instructions on what to do after an extraction. The guidelines offered may include the following tips:
Do not engage in any strenuous physical activity for at least 24 hours after your procedure.
Keep the gauze in place over the site of the extraction and bite down for at least three hours. This will allow a clot to form and will speed the healing process.
Avoiding rinsing or drinking from a straw for at least 24 hours after your procedure is complete. After that time, you can rinse with one-half teaspoon of salt mixed with about eight ounces of warm water.
Do not smoke or use smokeless tobacco.
These steps will typically help you to manage your tooth extraction in the most painless and effective way possible. Your general dentist in Dalton will provide you with the help you need to navigate the procedure and your recovery successfully.