Posted under:
General
Posted on: September 16, 2015
Ways to Prepare for Braces Cost and Care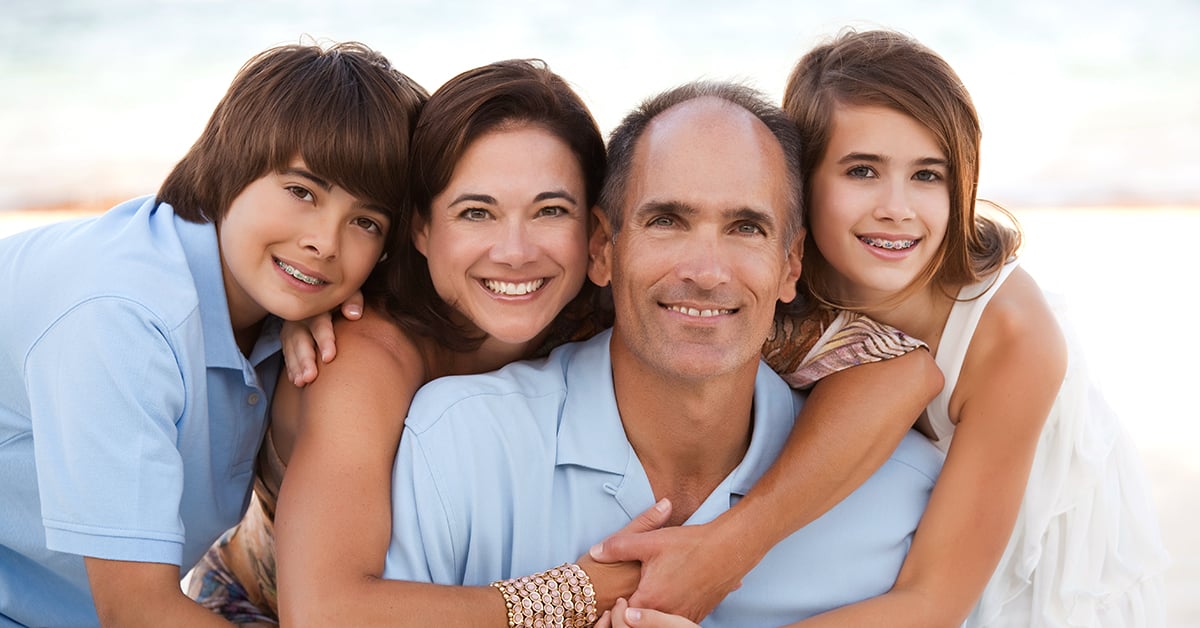 If you or your child have a dental problem or simply want straighter teeth, then braces may be just what the dentist ordered. Learn what's involved in this dental solution.
Preparation Procedures
If your dentist feels that your teeth or your child's can be improved with braces, you will be referred to a specialist called an orthodontist. Once the orthodontist evaluates your needs, you can discuss your options and ask the important question: how much do braces cost? Then, an affordable orthodontics treatment plan can be created for you. The evaluation usually includes the following:
Visual examination: Your orthodontist will perform an oral exam of your teeth, mouth and jaws.
X-rays: A series of x-rays will be taken, including a panoramic x-ray to show a 360-degree image of the position of your teeth. Additional x-rays may be needed to show their placement in the jaw.
Plaster models: Next, molds will be made of the teeth to analyze your bite. They may also be scanned into a digital format for further evaluation.
Tooth extraction: Based on how crowded the teeth are in the mouth, some may need to be extracted before treatment can begin.
Braces Basics
Basically, you will have the choice of traditional braces that are attached to the teeth with brackets and wires or clear aligners called invisible braces. Fixed braces are typically attached to the front or teeth, but may be affixed on the back of teeth for more discreet treatment. You can also choose between the traditional metal brackets, which are smaller and less noticeable than ever, or the new tooth-colored ceramic brackets that are barely seen at all. If you need only minor dental corrections, you may be eligible for invisible braces. These are actually clear custom aligners that removed and replaced every two weeks. Realize that the braces cost will vary based on your treatment, your needs, and the location of care.
Treatment Time
After the fixed braces are placed, you will need to have periodic adjustments by your orthodontist. This will encourage the teeth to shift in the right direction and re-align the jaw, if necessary. If you choose invisible braces, you will still require adjustments, but the orthodontist will make them on the removable aligner instead of on your teeth.
Braces are typically worn for one to three years, but once removed, a retainer is required indefinitely to keep teeth in their new position. A retainer is a custom-made appliance that is removable and only worn for certain times of the day. Be sure to discuss such follow-up care with your orthodontist when determine what braces cost.
Answers for Affordable Orthodontics
While some dental insurance helps with the cost of braces, not everyone has insurance. If you need care, there are two solutions for managing treatment and easing your mind about how much do braces cost. The first is called CareCredit and it's a personal healthcare credit card that lets you finance many procedures. It breaks the cost into convenient monthly payments and offers special financing options not available with other credit cards. Plus, more than 175,000 national providers accepted it. The other choice is called DentRite® and it's a dental savings plan that delivers savings on different dental treatments. Everyone is accepted and it offers membership options for individuals or families, along with unlimited usage. These are two convenient ways to help you happily handle your braces cost.
To learn about our family dentistry practice in Dalton, call today at or make an appointment.
offers affordable family dentistry and gentle, compassionate dental care in Dalton. Our office is conveniently located with extended hours to meet your needs. At , we provide most dental services, from basic preventative care and general dentistry to specialized procedures and complete dental reconstruction. We accept most dental insurance plans and offer affordable financial solutions for any budget. Patient satisfaction is our top priority and we strive to provide the exceptional, affordable dental care and personal touch that lead to lasting relationships. A smiling patient is our greatest reward and we look forward to keeping those smiles healthy, beautiful, and bright. Discover an affordable dentist who truly cares at .