Posted under:
General
Posted on: March 9, 2015
Understanding the Links Between Tooth Decay and Genetics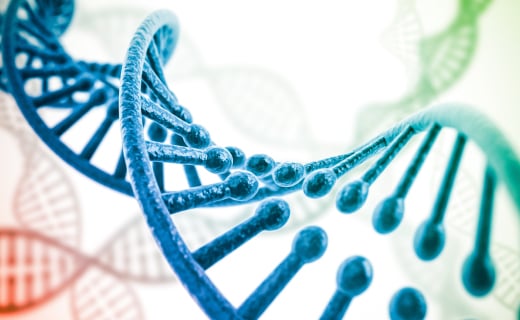 Do you have the most common chronic health problem in the world? If so, you might be able to blame your genes. Tooth decay knows no social or economic boundaries, but it appears that some people may be more prone to developing it than others. While some people have perfect smiles despite eating candy throughout the day and forgetting to floss, others maintain strict oral hygiene and get cavities anyway. It isn't fair, but it can be explained. Genetic dentistry is in its infancy, but researchers have found five clear links between tooth decay and genetics.
Genetics and Teeth: How They're Related
Research has determined that some people have a genetic tendency to enjoy the taste of sweets more than others. If all other factors are equal, those with stronger sweet preferences tend to develop tooth decay more often.
Genes determine the strength of a person's tooth enamel. Those with softer enamel are more vulnerable to bacteria, acids, and other factors that lead to tooth decay.
The human body plays host to various communities of bacteria. Separate communities live on the tongue, below the gum line, and on the surface of teeth. As a whole, these communities make up what scientists call a microbiome. Each person's immune response to his or her microbiome depends on genetic factors, and the immune response contributes to the risk of tooth decay.
Healthy teeth need calcium, potassium, and other minerals to stay strong, but eating the right foods isn't enough. Saliva plays a large part in metabolizing these substances so that they can be used properly. Genes determine the effectiveness and strength of saliva.
Genetic factors determine each person's ability to taste certain flavors, or perceive them in a specific way. Studies have demonstrated that people who have wider variety in their genetic taste ability profiles are less likely to develop tooth decay. The reason for this connection is yet unknown.
If your family members seem to spend more time in the dentist's chair than anyone else you know, don't give up hope. The other 40 percent of tooth decay is related to hygiene and behaviors, and those are elements you can control. Brush and floss regularly, see your dentist often, don't smoke, and avoid sugary drinks and snacks.
To get the dental care you deserve from an affordable dentist in Dalton, call today at or make an appointment.
offers affordable family dentistry and gentle, compassionate dental care in Dalton. Our office is conveniently located with extended hours to meet your needs. At , we provide most dental services, from basic preventative care and general dentistry to specialized procedures and complete dental reconstruction. We accept most dental insurance plans and offer affordable financial solutions for any budget. Patient satisfaction is our top priority and we strive to provide the exceptional, affordable dental care and personal touch that lead to lasting relationships. A smiling patient is our greatest reward and we look forward to keeping those smiles healthy, beautiful, and bright. Discover an affordable dentist who truly cares at .