Understanding Gum Disease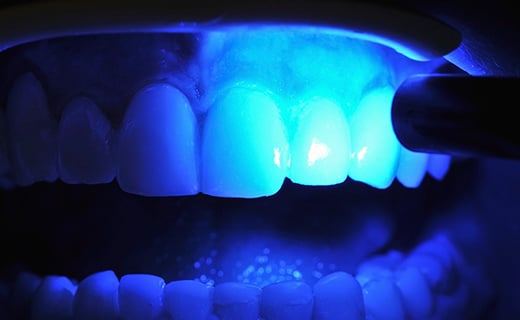 You likely already know about the evils of tooth decay and cavities, but it may be that you are not fully aware of how harmful gum disease can truly be. Clinically known as periodontal disease, this group of conditions that affects the gums can result in tooth loss and a number of potentially dangerous health issues. Learning all you can about the symptoms of gum disease is the best way to prevent serious problems from arising.
Gingivitis is the least severe type of gum disease. Gingivitis symptoms include red, swollen, and bleeding gums, especially when you brush or floss. At this stage of gum disease, symptoms are generally absent or minimal. Poor dental care habits are often the cause of gingivitis, but other factors, including diabetes, smoking, illness, poor nutrition, pregnancy, and substance abuse, can contribute to gum disease. Fortunately, gum disease condition can be reversed with diligent home dental care and the help of a skilled, affordable dentist in Dalton.
Untreated gingivitis can progress to periodontitis. Plaque has the ability over time to spread beneath the gum line, and the toxins it produces cause irritation and inflammation. Chronic inflammation causes the bone and tissue beneath the teeth to degrade, and the teeth and gums separate from each other, destroying even more supporting tissue and bone. In time, the teeth may become loose and require removal. Periodontitis can also be a product of a systemic disease such as respiratory disease, a heart ailment, or diabetes.
There are several types of periodontitis and your risk of developing any one of them depends on several factors:
Chronic periodontitis is the most common type of periodontitis in adults and is characterized by the inflammation of supporting tissues and slow progression of attachment.
Aggressive periodontitis typically occurs in generally healthy people and causes rapid destruction of bone and loss of attachment.
Necrotizing periodontitis is marked by the death of periodontal ligaments, gum tissue, and bone, and is most common in people with suppressed immune systems.
Proper dental care includes routine appointments with a dentist in Dalton. This gives you the ability to remain vigilant when it comes to the symptoms of gum disease and to get professional treatment in a timely manner.
To get the dental care you deserve from an affordable dentist in Dalton, call today at or make an appointment.
offers affordable family dentistry and gentle, compassionate dental care in Dalton. Our office is conveniently located with extended hours to meet your needs. At , we provide most dental services, from basic preventative care and general dentistry to specialized procedures and complete dental reconstruction. We accept most dental insurance plans and offer affordable financial solutions for any budget. Patient satisfaction is our top priority and we strive to provide the exceptional, affordable dental care and personal touch that lead to lasting relationships. A smiling patient is our greatest reward and we look forward to keeping those smiles healthy, beautiful, and bright. Discover an affordable dentist who truly cares at .