The Survival Guide for Dental Emergencies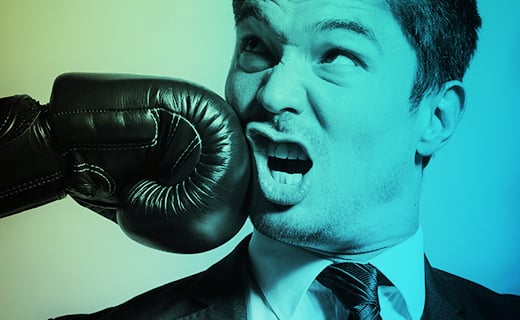 The key to surviving accidents and injuries that result in a dental emergency is preparedness. When it comes to dental emergencies, it can be the difference between saving and losing a tooth. Regardless of the type of dental emergency—lost filling, knocked out tooth, broken wires on braces, or a toothache—you should contact an emergency dentist immediately. Give the dentist all the details of the incident and schedule an appointment as soon as possible. Most dentists build time into their schedules for dental emergencies, and you can find an affordable dentist in Dalton who offers payment options to suit a variety of budgets. Most importantly, don't dismiss the issue for the sake of your smile and long-term health.
As an adult, if your tooth is knocked out, be certain to find the tooth and remove any dirt or foreign debris by rinsing the tooth with warm water. Handle the tooth by the crown only and do not scrub or remove any gum tissue that might still be attached. Keep the tooth moist by placing it in water with a pinch of salt or in a cup of milk. Visit your dentist in Dalton right away—if you get help within an hour of the incident, in many cases your tooth can be saved.
If you believe you may have cracked a tooth, rinse your mouth with warm water and apply a cold compress to reduce swelling. Contact your dentist for further examination. Cracked teeth can be difficult to see with the naked eye, but can cause harm if left unaddressed.
If you experience a toothache, rinse your mouth with warm water. Use dental floss to gently remove any food or debris that may be causing the pain. Avoid putting aspirin directly on the aching tooth or gums. Contact your dentist, even if the pain subsides or becomes manageable. Pain is an indication that something is wrong and should not be left unaddressed.
For objects that become lodged between teeth or in the mouth, attempt to gently remove items with floss, if possible. Do not try to remove the object with sharp or pointed instruments. Contact your dentist in Dalton to address the issue as soon as possible.
A dental emergency should not be ignored. If you have concerns about the financial burden, talk to your dentist. Affordable dental care plans are available to get you the help you need.
When you contact an emergency dentist, be sure to relay as many details about the incident as possible and bring all the pieces of a broken tooth or oral tissue that you can recover.
To learn about our family dentistry practice in Dalton, call today at or make an appointment.
offers affordable family dentistry and gentle, compassionate dental care in Dalton. Our office is conveniently located with extended hours to meet your needs. At , we provide most dental services, from basic preventative care and general dentistry to specialized procedures and complete dental reconstruction. We accept most dental insurance plans and offer affordable financial solutions for any budget. Patient satisfaction is our top priority and we strive to provide the exceptional, affordable dental care and personal touch that lead to lasting relationships. A smiling patient is our greatest reward and we look forward to keeping those smiles healthy, beautiful, and bright. Discover an affordable dentist who truly cares at .