Taking Healthy Dental Habits to the Table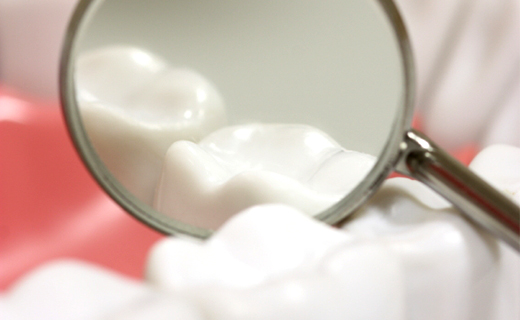 Your dentist in Dalton has probably told you over and over about the need to floss and brush often and make regular appointments for dental exams and cleanings with the family dentistry professionals at . But, there are many folks who may not know that there are several other things they can add to their dental care routine that will have a positive impact on the health of their teeth. Simply adjusting the types of food in your daily diet, for example, can work wonders when it comes to keeping cavities and gum disease at bay.
Avoiding especially sugary or acidic foods is important, because they contribute to the production of bacteria, which is known to be a cause of serious dental problems. The residue from sticky foods is harder to dislodge from the teeth and gums, which increases the chance of dental trouble. There will be times when you cannot resist these foods, so after eating them, wait 20–40 minutes before brushing your teeth. This time interval will help to avoid damaging the tooth enamel, which can occur if you brush too soon after eating.
Your dentist in Dalton may suggest that you consume foods and beverages that will stimulate the production of saliva, which will help to neutralize the acid in many foods and drinks. Dairy products such as cheese, milk, and low-fat yogurt and cottage cheese also have neutralizing qualities that will help you maintain proper dental care. Chewing sugar-free gum with Xylitol after meals will help to stop sugars in foods from turning into damaging bacteria. Carrots, celery, cucumbers, apples, and pineapple can help to improve your dental care and will make you a favorite of the family dentistry professionals in Dalton.
To learn more about family dentistry from an affordable dentist in Dalton, call today at or make an appointment.
offers affordable family dentistry and gentle, compassionate dental care in Dalton. Our office is conveniently located with extended hours to meet your needs. At , we provide most dental services, from basic preventative care and general dentistry to specialized procedures and complete dental reconstruction. We accept most dental insurance plans and offer affordable financial solutions for any budget. Patient satisfaction is our top priority and we strive to provide the exceptional, affordable dental care and personal touch that lead to lasting relationships. A smiling patient is our greatest reward and we look forward to keeping those smiles healthy, beautiful, and bright. Discover an affordable dentist who truly cares at .