Posted under:
Root Canal
Posted on: September 6, 2023
Knock Out Tobacco and Renew Your Smile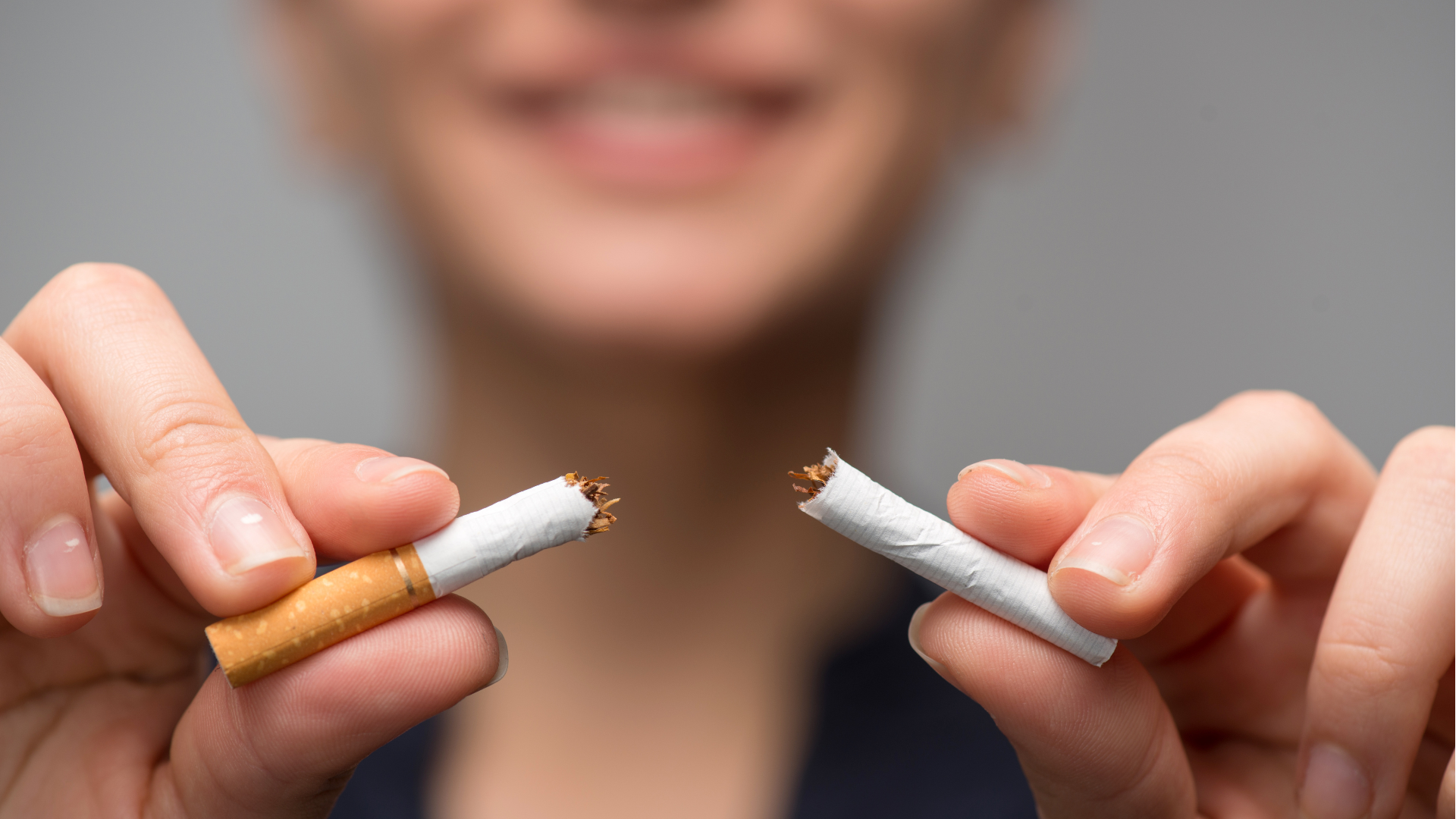 Stained teeth. Bad breath. Gum disease. Oral cancer.
These are the realities of what tobacco use does to your oral health. The tar and other chemicals leave deposits on your teeth that are hard to remove. Chemicals are absorbed into the gum tissue, giving you the distinctive smell of "tobacco breath." Infections are harder to recover from and turn into chronic gum disease.
Worst of all, your risk of developing deadly oral cancer rises exponentially.
At Drs. Grant and Conger, we care deeply about the health and well-being of all our patients. When you're ready to stop smoking or chewing tobacco, we are here to support your efforts every step of the way. We're happy to collaborate with your primary care provider and offer treatment to remove deep stains, treat chronic gum infections, and restore lost teeth.
We know all too well that it's difficult to quit tobacco. It is possible though, so don't give up hope. Since 2002, the number of former smokers is continuing to rise and now outnumbers those who currently smoke. Almost 70 percent of current smokers say they want to quit.
If you want to quit, call our Dalton dental office to schedule a visit and discuss your options with one of our skilled and compassionate dentists. We won't judge you. What we will do is give you the support and encouragement you need to become a tobacco-free success story.
Fast Facts on Tobacco Use and Oral Health
Tobacco contains many chemicals that are harmful to your health. Tobacco use is associated with numerous health conditions, including heart disease, lung cancer, chronic obstructive pulmonary disease (COPD), stroke, and many more. Smoking is the number one cause of preventable death in the U.S.
The damage tobacco does to your oral health is immediate. Tar and chemicals coat your teeth and gums, leading to dark yellow or brown staining and an increased risk for decay. In fact, over 40 percent of U.S. adult tobacco users have untreated decay.
The chemicals in tobacco also inhibit your body's ability to heal after injury or infection. Gum disease is a chronic infection that is twice as likely to occur in people who use tobacco. As gum disease progresses, the tissue is severely damaged and your gums recede, exposing the roots of your teeth. In time, tooth loss is the result. Nearly half of all tobacco users over the age of 65 have lost all their teeth.
Dental treatments, including gum therapy, extractions, and fillings, are more challenging when your ability to heal is limited by tobacco. This can lead to additional bleeding, discomfort, and complications following even routine procedures.
Oral cancer is a serious risk for all tobacco users—and especially for those who chew tobacco. People who smoke have a six times higher risk of developing oral cancer. While this statistic is concerning, consider this: people who chew tobacco have a fifty times higher risk of developing oral cancer. Every year, nearly 44,000 U.S. adults are diagnosed with oral cancer. Nearly 90 percent of those diagnoses are in people who use tobacco.
A Fresh Start, Free from Tobacco
While your risk factors won't drop overnight, once you quit tobacco, your oral health will begin to improve. Regular cleanings (and maybe a professional teeth whitening treatment) will restore the appearance of your smile, and gum therapy will improve the health of your gums. In time, your gums will be healthy and your ability to recover from infection will bounce back. As you stay tobacco-free, your risk for oral cancer will also drop; in about five to ten years, your risk will be cut in half.
For many patients, a smile makeover following quitting tobacco is both a reward and a powerful incentive to stay tobacco-free. Whether a cosmetic treatment like teeth whitening or restorative care like a bridge, implant, or denture to replace lost teeth is needed, we're here to help you have a smile you'll be proud to show off to your friends and family.
Your first step is to call our Dalton dental office and request a consultation with one of our dentists. We'll review your history, discuss your goals, and create a treatment plan to help you achieve them.
You can quit tobacco and get your smile back. We promise. We have the skills, technology, and treatments to get you there.
All you have to do is take that first step.