Help your Teen Understand the Benefits of Routine Dental Care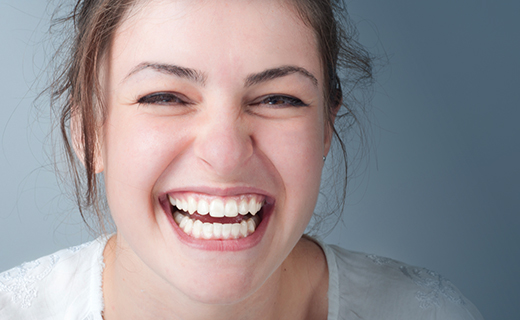 It's not surprising that many teens are resistant to visiting your family dentistry professional, since many adults don't like going to the dentist either. However, allowing your teen to skip the dentist and other basic dental care habits is dangerous to their health. Approximately, 60 percent of 15-year-old teenagers have gingivitis, the early stage of gum disease. Left untreated, this could rapidly develop into more serious diseases and loss of teeth. Teaching your teen the benefits of regular dental care and projecting a positive image of trips to the dentist can make all the difference in their long-term health.
The cornerstone of a healthy smile and beautiful teeth is a daily brushing and flossing routine. Encourage your teen to brush at least twice a day and floss at least once per day. These dental care habits will protect their oral health at the most basic level.
Don't let your teen skip dental visits, even when their schedule gets busy. Routine dental care appointments play an integral role in your teenager's oral health.  As a parent, it is essential that you encourage your teen to make all their visits to your family dentistry professional. Never portray a visit to the dentist as punishment for poor dental care. Project a positive attitude when it comes to visiting the family dentist.
Teens who consume a diet high in junk food are at greater risk for impaired dental health, and poor food choices significantly impact healthy teeth. Beverages that are popular among teens, such as energy drinks, fruit juices, and sports drinks, can erode the teeth and increase the development of cavities. Promote healthy snacks, such as fruits and vegetables, with your teen. Fruits and vegetables are rich in antioxidants that can help fight bacteria and reduce plaque buildup on the teeth.
Teenagers are notoriously obsessed with their appearance, which can make encouraging good dental care habits easy to instill when you focus on what it all means to their smile. Help your teen understand that healthy teeth play a vital role in a beautiful smile.
Studies have shown that teenage girls are at increased risk for gum disease. Increases in progesterone and estrogen levels during puberty cause an uptick in blood circulation to the gums of young females. This can make the gums especially sensitive and susceptible to irritation, making it all the more important to encourage your daughter to practice diligent dental care.
Routine professional dental care is critical for removing dental plaque buildup and tartar, and cleaning should be done on a regular basis.
Talk to an affordable dentist about the unique needs of your teen to ensure optimal dental care.
To learn about our family dentistry practice in Dalton, call today at or make an appointment.
offers affordable family dentistry and gentle, compassionate dental care in Dalton. Our office is conveniently located with extended hours to meet your needs. At , we provide most dental services, from basic preventative care and general dentistry to specialized procedures and complete dental reconstruction. We accept most dental insurance plans and offer affordable financial solutions for any budget. Patient satisfaction is our top priority and we strive to provide the exceptional, affordable dental care and personal touch that lead to lasting relationships. A smiling patient is our greatest reward and we look forward to keeping those smiles healthy, beautiful, and bright. Discover an affordable dentist who truly cares at .