Posted under:
General
Posted on: February 9, 2015
Habits, Foods, and Drinks that Stain Your Teeth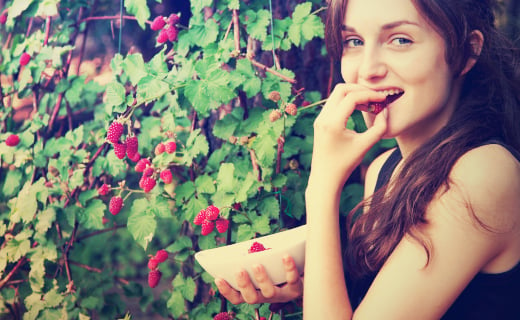 You can keep your bright, healthy smile by maintaining excellent oral hygiene or restoring your looks through teeth whitening procedures. To get the most from your teeth bleaching whitening treatments and other efforts, it's important to avoid habits and foods that cause or promote staining. Behaviors that lead to stained teeth include smoking or chewing tobacco and neglecting to brush and floss. Beverages and foods that stain your teeth contain pigments called chromogens that latch onto your tooth enamel. Consuming foods with high acid content or tannins weakens your enamel and enables chromogens to stain more easily.
Drinks and Foods that Stain Teeth
Cola beverages contain acid and chromogens. Light-colored carbonated drinks also promote stains because of their acidity.
Red wine contains acid, chromogens, and tannins, and it is notorious for staining teeth. White wine, although it is not a colored liquid, also promotes staining.
Sweets such as hard candies, popsicles, and gum often contain strong pigments that cause stains.
Berries such as blueberries, blackberries, and cranberries are foods that stain teeth.
Tomato sauce, curry sauce, and soy sauce may cause staining due to their pigment content and acidity.
Acid-containing sports drinks soften tooth enamel, and promote staining caused by other foods.
Black tea causes staining even more aggressively than coffee because it is rich in tannins. Green, herbal, and white teas are less likely to stain teeth.
Stain-Busting Tips
Many stain-causing foods offer great health benefits, so you don't want to avoid them entirely. Moderation is key. Below are some tips to help you protect your teeth while enjoying healthy foods that can potentially stain your teeth.
Do not allow foods to linger in your mouth; swallow as soon as they are chewed thoroughly.
Rinse your mouth with water after consuming stain-causing foods.
Use a straw to minimize contact with beverages that stain teeth.
Chew sugar-free gum after drinking or eating foods that cause stains.
To get the dental care you deserve from an affordable dentist in Dalton, call today at or make an appointment.
offers affordable family dentistry and gentle, compassionate dental care in Dalton. Our office is conveniently located with extended hours to meet your needs. At , we provide most dental services, from basic preventative care and general dentistry to specialized procedures and complete dental reconstruction. We accept most dental insurance plans and offer affordable financial solutions for any budget. Patient satisfaction is our top priority and we strive to provide the exceptional, affordable dental care and personal touch that lead to lasting relationships. A smiling patient is our greatest reward and we look forward to keeping those smiles healthy, beautiful, and bright. Discover an affordable dentist who truly cares at .