Gingivitis: Symptoms and Causes in Dalton, GA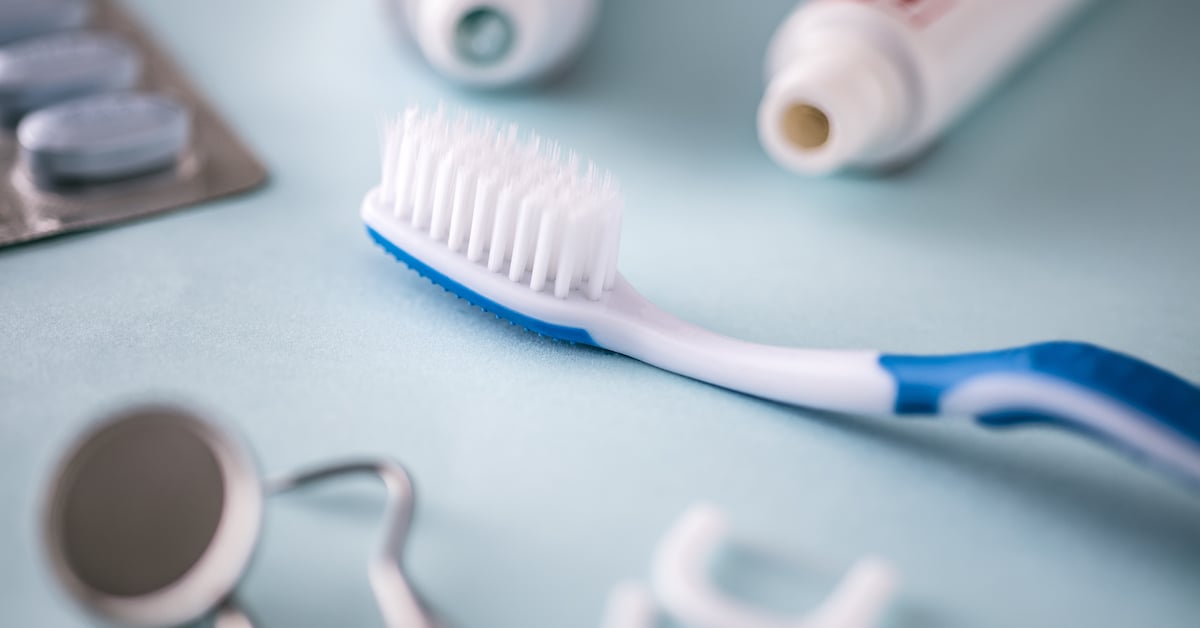 What Causes Periodontal Disease and What Are Its Symptoms?
The primary cause of periodontal disease, and the simplest to fix, is inadequate oral hygiene. Brushing and flossing according to the schedule recommended by your dentist will help to maintain your good oral health and deter the formation of gingivitis. Since periodontal disease often has no symptoms, you could have it for quite a while but be unaware of it. Two common indicators are minor bleeding when you brush and floss, and the presence of bad breath. If you notice either or both of these, then you should schedule an appointment with your dentist without delay.
Is It Possible to Prevent Periodontal Disease?
Periodontal disease is very common and it's very preventable. Although almost half of adults who are 30 years and older have gingival disease, according to the CDC, a program of good oral hygiene can prevent it from occurring or recurring once it's been successfully treated. Without treatment, the symptoms will only worsen and may cause the loss of your teeth, the loss of ligaments and bone tissue in the jaw, and it can adversely affect other systems in the body, including the heart and lungs. The American Academy of Periodontology, or AAP, reports that men have a higher incidence of periodontal disease than women, and the risk increases with age. More than 70 percent of those who are 65 years and older report having the disease. Since gingivitis is the beginning stage of periodontal disease, it's important to know how to recognize the symptoms and how to treat them and how to prevent them from recurring. Early treatment yields an excellent prognosis, so don't delay seeking dental care if you notice the symptoms of gingival disease.
Are There Common Symptoms of Periodontal Disease?
Gum disease often presents asymptomatically, so you may be unaware that you have the disease even though it's been present for a while. Normal, healthy gums are pale pink and firm, and they're firmly attached to your teeth. If you notice any of the following signs, then you may have gingival disease and should make an appointment with your dentist:
Bleeding when you're flossing and brushing
Gum discoloration, such as red or purple gums
Increase or change in the gaps between your teeth
Loose teeth
Pain or discomfort when you chew
Perpetual bad taste or bad breath
Receding gums
Swollen and sensitive gums
If you notice one or more of these symptoms, then don't delay in seeking treatment from your dentist. The sooner your gingival disease is treated, the better the prognosis and the simpler the treatment will be.
Are There Common Causes of Periodontal Disease?
The most common cause of periodontal disease is poor oral hygiene, and it's the easiest treatment available. After you eat, a sticky, bacteria-laden substance called plaque forms on your teeth. It causes inflammation of your gums and infection begins to form. Unless plaque is removed each day, it will accumulate in the crevices between your teeth and your gums and will become a substance called tartar, which will shield the bacteria so that more plaque can form. Tartar is very hard and it can only be removed by a professional and may require deep cleaning. When plaque and tartar remain on your teeth for a long time, then inflammation increases, your gums bleed and swell and become inflamed, and tooth decay can start. Left untreated, it will become chronic periodontitis, which is an infection of the bone and gum tissues in the jaw, and eventually, you'll lose your teeth.
It's unfortunate that so many people lose teeth to this easily and totally preventable disease, but by the time most people have reached their later years, they'll have done so. Eating a diet that's low in refined carbohydrates and sugar can help to stave off the formation of gingival disease.
Are There Common Risk Factors for Developing Periodontal Disease?
Although poor oral hygiene is the most common cause of developing gingival disease, there are risk factors that can increase the likelihood, such as the following:
Diabetes
Hereditary predisposition
Hormonal changes
Inadequate nutrition, especially a vitamin C deficiency
Medications that cause dry mouth, whether prescription or over-the-counter
Dentures, fillings, bridges and other appliances that are defective or fit poorly
Tobacco use, whether you smoke it or chew it
Even if you have one or more of these exacerbating factors, you can protect your oral health by using good oral hygiene.
Can Periodontal Disease Cause Health Problems?
In addition to tooth loss, periodontal disease can cause other health issues as well. Research has indicated that gingival disease is a factor in developing:
Cancer: The AAP reports that men who have gingival disease are more likely to develop blood cancer, kidney cancer, and pancreatic cancer than those who have good oral health.
Diabetes: Diabetics who don't maintain healthy blood sugar levels are more likely to develop gingival disease in addition to the vision loss, neural damage, and renal disease that often accompany diabetes.
Heart disease: A higher incidence of periodontal disease is associated with those who have heart disease.
Respiratory disease: The bacteria in the mouth can be transmitted to the lungs through the normal process of breathing, and can cause respiratory diseases, according to the AAP.
Stroke: The incidence of stroke due to arterial blockage to the brain was higher in those with gingival disease than it was in other types of stroke victims.
Once gingivitis has progressed to the second stage, you'll need a deep cleaning to reverse the damage. Deep cleaning involves scaling and root planing below the gumline and is typically used for those who have chronic gingivitis.
Are There Ways to Prevent Gum Disease from Developing?
A daily regimen of good oral hygiene is the best way to prevent the formation of gum disease. Your dentist can recommend the number of times you should brush and floss daily, based on your individual circumstance. Regular dental checkups will also help to deter the formation of plaque, tartar, and gingival disease. If you smoke, have deep pockets in your gums, or have dry mouth, then you should probably increase the number of visits to your dentist since these items can accelerate the formation of gingivitis.
If you haven't had a dental checkup in the past year, then now is a good time to schedule one even if you show no symptoms of gingivitis. Don't procrastinate and jeopardize your oral health as well as your physical health. Call us today for an appointment or you can schedule one online. We look forward to working with you, so contact us today.