Finding the Link Between Genetics and Oral Health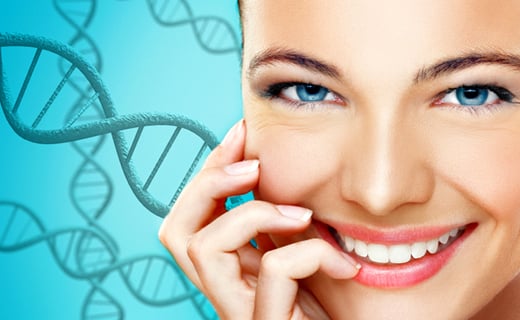 Countless people find the thought of dentists to be truly frightening. The fact remains, though, that maintaining proper dental care habits and having routine cleanings and exams are essential steps for avoiding potentially dangerous health concerns. A twice daily brushing and flossing habit is vital if you want to keep your teeth and gums as healthy as possible, but recent research suggests that genetic factors may also play a significant role in the overall state of your oral health.
Genes have a substantial influence on any number of things about our lives, including the health of the teeth and gums, the alignment of the teeth, and susceptibility to oral diseases and decay. An individual's propensity for developing tooth decay and cavities is largely determined by the composition of their teeth, something determined in part by genetic factors. This fact helps explain why some who brush and floss religiously have a mouthful of cavities, while those with lax dental care habits never seem to have a problem. Research has revealed that those more likely to develop cavities tend to share certain genetically determined characteristics. Among these factors are things such as excessive grooves in the teeth, poor tooth alignment, and absence of a neutralizing factor in the saliva that can help eliminate the acid responsible for cavities. These traits create conditions in which bacteria can thrive and ultimately produce decay.
Periodontal disease is another dental concern that has genetic connections. Patients with a family history of periodontitis or gingivitis have much greater risk of developing the conditions themselves. The ability to fight back against such diseases is also impacted by genetics, in that the strength—or weakness—of the immune system is often inherited.
There is no denying that following proper oral hygiene habits and making regular visits to an affordable dentist's office are crucial facets to any successful dental care plan. However, because there is no escaping the fact that genes have the ability to impact the makeup and inherent strength of the teeth, dentists and patients alike need to consider family history when assessing overall dental health.
To learn about our family dentistry practice in Dalton, call today at or make an appointment.
offers affordable family dentistry and gentle, compassionate dental care in Dalton. Our office is conveniently located with extended hours to meet your needs. At , we provide most dental services, from basic preventative care and general dentistry to specialized procedures and complete dental reconstruction. We accept most dental insurance plans and offer affordable financial solutions for any budget. Patient satisfaction is our top priority and we strive to provide the exceptional, affordable dental care and personal touch that lead to lasting relationships. A smiling patient is our greatest reward and we look forward to keeping those smiles healthy, beautiful, and bright. Discover an affordable dentist who truly cares at .