Dentures and Dental Implants: Options for Missing Teeth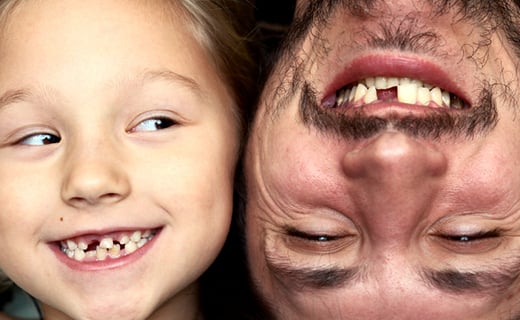 Does your smile have a few gaps? If so, you're not alone. Almost 70 percent of American adults between the ages of 35 and 44 have lost at least one of their natural teeth. Tooth loss can be due to accidents, tooth decay, injuries, or gum disease. Fortunately, missing teeth can be replaced by affordable quality dentures that rest on top of the gums, or dental implants, which are surgically fastened to the jawbone. When deciding between dentures and dental implants, factors such as overall health, lifestyle, and budget must be considered. Here are a few things to keep in mind.
Benefits of Dental Implants – Dental implants are replacements for the root of a missing tooth. If your jawbone and gums are both healthy, dental implantation and individual artificial teeth may be your best option. If you care for them properly, implanted teeth can last more than 20 years. People with certain medical conditions are not good implant candidates; your dentist can determine your eligibility. Advantages of dental implants include the following:
Dental implants look, feel, and function more like natural teeth
Little or no effect on speech
More comfortable than removable dentures
No sliding during eating
No clicking sounds
No need for adhesives or soaking
Success rate of 98 percent
Benefits of Dentures – Dentures or dental plates are not ideal options for everyone, but the quality of false teeth has improved over the years. If your jawbone is unhealthy, or you have extensive gum disease, full or partial dentures may be your best choice. Conventional dentures are placed about 12 weeks after unhealthy teeth have been removed. People who wear dentures enjoy the following advantages:
Dentures are often covered by dental insurance
Dentures are safe for people with unstable jawbones or other medical conditions
No risk of surgical complications
Can be easily altered or adjusted, if needed
Talk to Your Dentist 
in Dalton – Your dentist is best qualified to determine which tooth replacement option is right for you. Schedule an appointment today, so you and your dental team can start working on a winning smile with either dental implants or affordable quality dentures.
To get the dental care you deserve from an affordable dentist in Dalton, call today at or make an appointment.
offers affordable family dentistry and gentle, compassionate dental care in Dalton. Our office is conveniently located with extended hours to meet your needs. At , we provide most dental services, from basic preventative care and general dentistry to specialized procedures and complete dental reconstruction. We accept most dental insurance plans and offer affordable financial solutions for any budget. Patient satisfaction is our top priority and we strive to provide the exceptional, affordable dental care and personal touch that lead to lasting relationships. A smiling patient is our greatest reward and we look forward to keeping those smiles healthy, beautiful, and bright. Discover an affordable dentist who truly cares at .