Posted under:
Root Canal
Posted on: October 14, 2020
Dental Care Basics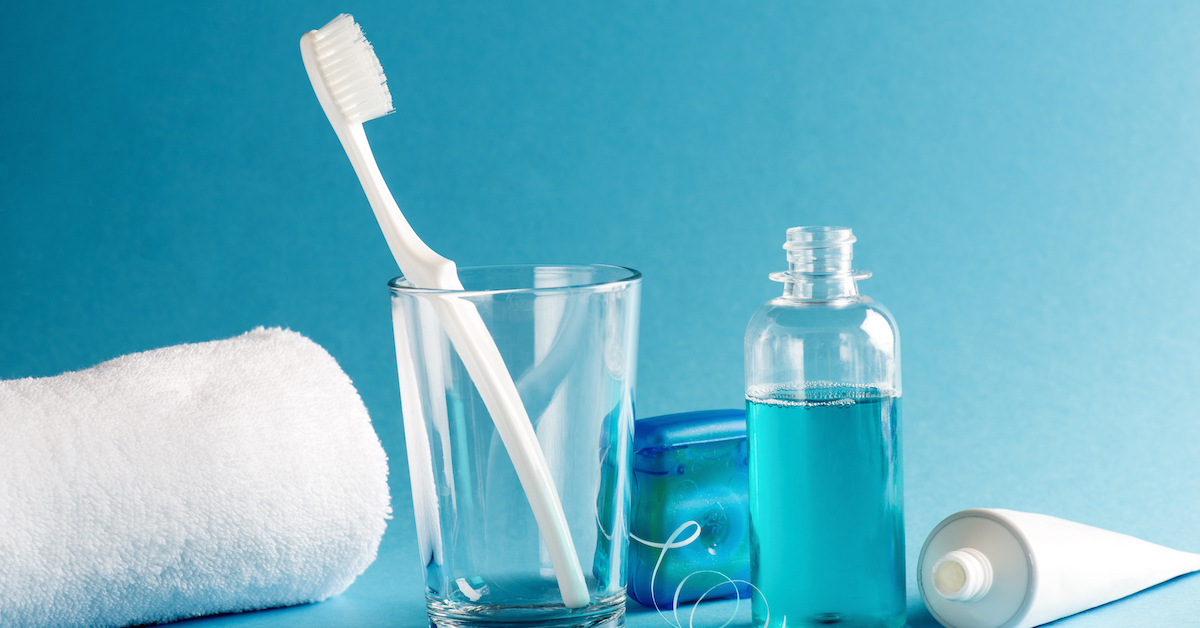 There are no tricks to maintaining good oral health, it needs only perseverance and dedication. If you're one of the many to whom the thought of false teeth is unappealing, then assiduous attention to your oral hygiene throughout your life can help to ensure that you never need them. Your mouth is one of the most worked organs in your body, making it possible for you to nourish your body, express your opinion and share your mood. Maintaining your mouth in good condition will reduce the likelihood of developing some diseases such as cardiovascular disease, pulmonary disease, and some types of cancer, so don't ignore your oral hygiene.
How Does Plaque Attack the Teeth?
When you eat or drink something that's high in sugar or carbohydrates, a sticky film called plaque adheres to your teeth. When not removed through brushing or flossing, the plaque will settle between your teeth and into the crevices on your gums and bacteria will begin to attack your tooth enamel and gums and create the best environment for gingivitis to start.
How Do I Know If I'm Developing Gingivitis?
Gingivitis often presents asymptomatically, so you may be completely unaware that it's lurking in your gums. However, if you notice any of the following signs, it may be the beginning of gingivitis, so schedule a dental checkup without delay:
Gums that bleed when you floss or brush
Bad breath
Changes in your bite
Discolored gums, such as from pale pink to dark red or purplish
Inflamed or swollen gums
Loose teeth
Sensitivity to sugary or hot or cold foods or beverages
Your dentist can eliminate the plaque build-up that's causing gingivitis and restore your gums to a healthy condition.
Don't ignore the symptoms of gingivitis. If left untreated, it can turn into periodontal disease and ultimately become periodontitis, which can cause you to lose all your teeth, damage your jawbone and cause facial distortion. If you think you have gingivitis and need an appointment, then call our Dalton office today.
What Causes Cavities?
Poor oral hygiene is the primary cause of cavities. According to the American Dental Association (ADA), it's the most common chronic disease of childhood, but it's completely avoidable. When a child is old enough to feed themselves, then they're old enough to have their teeth brushed or at least learn about brushing. This also helps to instill good oral hygiene habits in the child from a very young age, so they're more likely to develop good oral hygiene habits for the rest of their lives.
When plaque isn't removed after eating or drinking, then the bacteria proliferate and begin to attack the teeth as well as the gums. When cavities aren't treated, they can become enlarged, and rather than needing a simple filling, they'll need a root canal and a dental cap. At some point, if they aren't treated, they can abscess and have serious consequences, up to and including death. If you have a cavity, don't ignore it. If you need to make an appointment for a cavity treatment, then call our Dalton office and we can help you.
What Are Good Practices for At-home Dental Care?
Good oral hygiene habits at home will ensure that your teeth remain as healthy as possible, particularly when combined with professional checkups and cleanings.
Brushing
The American Dental Association recommends that you brush at least twice each day using a soft-bristled brush and gentle pressure. Electric toothbrushes are also acceptable. Some of their other suggestions include:
Brush your tongue when you brush your teeth and you'll eliminate many of the bacteria that can cause bad breath
Brush your teeth at least twice daily a day for a minimum of two minutes each time
If you've been ill, then replace your toothbrush immediately
Your soft-bristled toothbrush should be replaced at least every three months
Floss Religiously
Ideally, you should floss and brush after each meal or snack. However, this isn't always possible, but make sure you floss each night before bedtime. This will help to eliminate the build-up of tartar and the onset of dental caries. You'll also have fresher breath.
Use Mouthwash
The American Dental Association also recommends that you use antibacterial mouthwash every day. Swirl it around your mouth for at least 30 seconds to remove any residual bacteria and make sure you mouthwash has the American Dental Association seal of approval.
Eat Well
Avoid the high-carbohydrate, high-sugar, fast-food options. Instead, choose a healthy diet that consists of fresh vegetables and fruits, dairy, lean protein, and nuts. Maintain adequate hydration by drinking several large glasses of plain water each day. Don't flavor it or use natural or artificial sweeteners for the best benefit. Call our Dalton office if you need help in this area.
Why Should I Have a Regular Family Dentist?
Having a personal dentist who's familiar with your dental and medical history can ensure that any issues are caught early before they become major issues. A dentist who's familiar with your mouth can notice abnormalities such as an abscess, bruxism, bone loss, cavities, cysts, or tumors and address them early. Your personal dentist can also recommend improvements in your oral hygiene routine, so that you maintain the best oral health possible.
Why Should I Have Consistent, Regular Dental Care?
Only through a program of consistent dental checkups will your dentist be able to detect problems such as oral cancer. Since oral cancer is now responsible for 3 percent of all new cancers that are diagnosed annually, it's important to have regular cancer screenings, particularly if you're in a high-risk group. Men are more likely than women to develop oral cancer, and those who smoke or drink are at increased risk. If you need to schedule an oral cancer screening, then give us a call.
The aging process doesn't mandate toothlessness, so if you're not keen on dentures or false teeth, then call our Dalton office at (706) 847-4165 so that we can help you to regain your good oral health. With proper care and maintenance, your natural teeth can stay with you for a lifetime, so call us today. We look forward to speaking with you.