Posted under:
General
Posted on: August 24, 2015
Debunking Common Myths About Root Canal Pain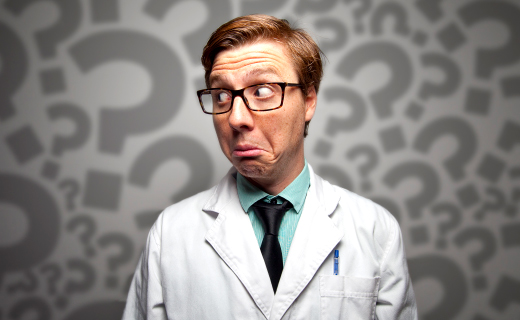 At the mention of a root canal, many people recoil in unnecessary fear. If your dread of getting one has prevented you from addressing a serious dental problem, it might be due to common myths and misconceptions. You should always get accurate information about any dental procedure before it's performed, and the American Association of Endodontists wants to be sure you are familiar with the facts instead of the myths about root canal pain and other concerns.
Here are some facts about root canals that every dental patient needs to know:
Root Canals Do Not Cause Disease or Infections – The notion that root canals can cause disease in other parts of the body is based on unproven theories and faulty research conducted nearly 100 years ago. There is no legitimate scientific evidence that links endodontic treatment to systemic disease. The presence of some bacteria in the mouth is normal and does not constitute an infection. If you have a severely infected tooth, root canal treatment will remove the source of infection and improve your overall oral health.
Root Canal Pain Doesn't Exist – Today's root canals don't cause pain. They relieve it by completely removing its source. The myth of horrific root canal pain was formed decades ago, but with modern anesthetic options and advanced dental techniques, a root canal is no more painful than a routine filling. A survey of dental patients found that many who had root canals describe them as painless. However, not getting a root canal when faced with a severe toothache caused by extensive damage is extremely painful.
A Root Canal is a Better Alternative Than an Extraction – Finding affordable dental care is important when you're on a budget, and it's true that tooth extractions initially cost less than root canals. However, the cost of restoring your missing tooth through bridgework, dentures, or tooth implants will cost far more than endodontic treatment. Keeping your natural teeth is always the better alternative. It allows you to stay on your current diet without avoiding certain foods, and you'll spend less time recovering or having additional procedures to correct problems associated with missing teeth. Finding a dentist who offers endodontics in Dalton can help you keep your teeth for a lifetime. Forget the myths, and enjoy the benefits of maintaining your natural smile.
To get the dental care you deserve from an affordable dentist in Dalton, call today at or make an appointment.
offers affordable family dentistry and gentle, compassionate dental care in Dalton. Our office is conveniently located with extended hours to meet your needs. At , we provide most dental services, from basic preventative care and general dentistry to specialized procedures and complete dental reconstruction. We accept most dental insurance plans and offer affordable financial solutions for any budget. Patient satisfaction is our top priority and we strive to provide the exceptional, affordable dental care and personal touch that lead to lasting relationships. A smiling patient is our greatest reward and we look forward to keeping those smiles healthy, beautiful, and bright. Discover an affordable dentist who truly cares at .