Posted under:
General
Posted on: September 10, 2014
Conquering Dental Fears and Phobia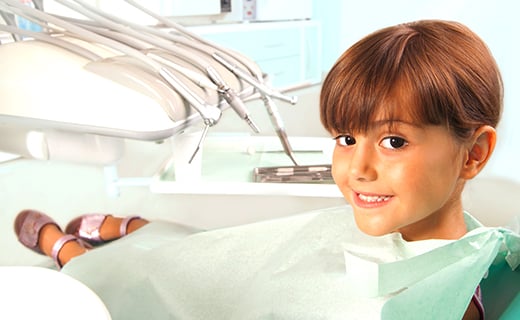 Being afraid to visit the dentist is something so common and familiar to most that it has almost become something of a cliché. While some people merely have a general level of discomfort when their family dentistry check-up approaches, others are stricken with a level of dental fear that can actually be quite crippling. For that reason, it is worthwhile to spend some time learning about the different types of dental fears and the treatment approaches that can have a positive impact.
Many people use the terms dental fear, dental anxiety, and dental phobia as though they were interchangeable phrases, which is not entirely accurate. While these terms may have numerous similarities in that they describe a spectrum of reactions to professional dental care, there are clear differences that need to be understood in order to address them successfully.
The term anxiety is properly used to describe a general sense of discomfort about things and situations that are unknown. Those facing dental anxiety may be able to conquer their issues by consulting with an affordable dentist trained in the art of communicating with and accommodating the needs of such patients.
Phobias are rightly described as being extreme and largely irrational responses to defined situations or circumstances that the sufferer views as being threatening to their well-being. Patients battling dental phobia may have visceral reactions to the sound of drilling, the anticipation of pain or discomfort, or some other part of the dental care experience that elicits intense feelings of fear. Dental phobias and dental fears can be trickier to treat than dental anxiety, and intervention by a mental health professional may be required.
Fortunately, innovations in the dental field have led to the creation of sedation dental clinics and dental spas that specifically accommodate patients interested in maintaining proper oral health, but who find it difficult to conquer their dental fears. Dental spas offer a full menu of treatments and amenities meant to foster relaxation and comfort, such as massage, reflexology, and refreshments. Those with lingering fears may want to explore the option of sedation or sleep dentistry as a means to get the dental care they need without the paralyzing sense of fear.
Consulting with an affordable dentist in Dalton who is attuned to the specific needs of patients with dental fears is an ideal first step.
To get the dental care you deserve from an affordable dentist in Dalton, call today at or make an appointment.
offers affordable family dentistry and gentle, compassionate dental care in Dalton. Our office is conveniently located with extended hours to meet your needs. At , we provide most dental services, from basic preventative care and general dentistry to specialized procedures and complete dental reconstruction. We accept most dental insurance plans and offer affordable financial solutions for any budget. Patient satisfaction is our top priority and we strive to provide the exceptional, affordable dental care and personal touch that lead to lasting relationships. A smiling patient is our greatest reward and we look forward to keeping those smiles healthy, beautiful, and bright. Discover an affordable dentist who truly cares at .