Common Causes of Sensitive Teeth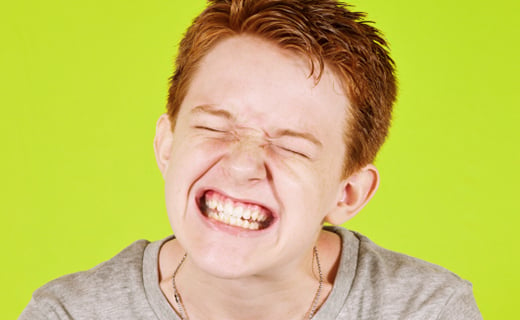 When you have sensitive teeth and gums, you may experience a variety of symptoms including pain or an uncomfortable sensation when eating hot, cold, sour, or sweet foods and beverages. Breathing in cold air may send sharp electric sensations through your mouth. Even routine dental care tasks like brushing or flossing can become unpleasant. Many things can cause sensitive teeth and gums. Sometimes you can relieve minor symptoms with over-the-counter products or simple lifestyle changes, but severe or worsening symptoms may require professional treatment.
Most Common Causes of Sensitive Teeth and Gums
Your age may be a factor; tooth sensitivity occurs more often in those in their second and third decades of life.
Over-zealous brushing or using a hard-bristled toothbrush can wear down your tooth enamel and cause your gums to recede. This can expose dentin, and allow irritants access to sensitive roots and nerves.
Gum disease causes sensitivity in two ways. It leads to decay and enamel breakdown, which exposes dentin. It also causes infection that attacks the roots of teeth and causes receding gums.
Teeth-whitening or bleaching products can irritate areas of exposed dentin and roots. Even healthy teeth may become sensitive after exposure to products containing peroxide or baking soda.
Cracked or chipped teeth may cause dentin to be exposed. The area may also attract bacteria, and this can lead to infection and inflammation of the nerve.
Dental procedures such as crown or filling placement, root canal treatment, or even professional cleaning can cause temporary sensitivity. If symptoms don't resolve in four to six weeks, see your dentist.
Bruxism, or teeth grinding, can erode your tooth enamel and expose underlying dentin.
How to Help Sensitive Teeth
Try toothpaste made for sensitive teeth.
Use a soft toothbrush, and clean your teeth and gums gently.
Prevent teeth grinding by wearing a night guard.
Visit your dentist in Dalton regularly to ensure great dental health.
Use a fluoride mouth rinse.
Maintain excellent dental care.
Avoid acidic foods like lemons, oranges, and tomatoes.
To get the dental care you deserve from an affordable dentist in Dalton, call today at or make an appointment.
offers affordable family dentistry and gentle, compassionate dental care in Dalton. Our office is conveniently located with extended hours to meet your needs. At , we provide most dental services, from basic preventative care and general dentistry to specialized procedures and complete dental reconstruction. We accept most dental insurance plans and offer affordable financial solutions for any budget. Patient satisfaction is our top priority and we strive to provide the exceptional, affordable dental care and personal touch that lead to lasting relationships. A smiling patient is our greatest reward and we look forward to keeping those smiles healthy, beautiful, and bright. Discover an affordable dentist who truly cares at .