Posted under:
General
Posted on: May 14, 2013
Celebrities with the best pearly whites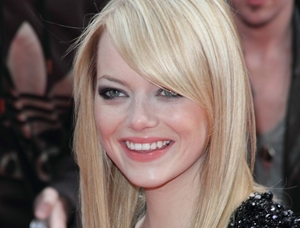 It's hard to say which celebrities visit cosmetic dentists, but we wouldn't be surprised if a few do. Then again, perhaps they're merely making bi-yearly appointments with their local dentist while keeping up on their brushing and flossing regimen. However they're managing to light up red carpets with their beaming smiles, we decided it was worth scanning the expert sites and picking some of the best celebrity smiles from those existing lists.
Julia Roberts
A case could be made that Julia Roberts parlayed excellent dental hygiene into becoming one of the most successful actors of her generation. More.com insists that she "practically invented" the concept of leading ladies in romantic comedies, but in recent years, she's flashed her signature smile as characters that aren't mere facsimiles of her character in "Pretty Woman." She recently portrayed the evil queen in the reimagined version of the Snow White story, "Mirror Mirror," and pretty much played one of the villains in 2004's bleak romantic drama "Closer."
Tom Cruise
Not unlike Roberts, it's hard to say whether "Mission: Impossible" and "Top Gun" star would have become as successful without his unforgettable grin, which earned him a spot on On The Red Carpet's list of best celebrity smiles. Whoever his dentist is should win award for being one of the top dentists in history. While some of his philosophical views have made him a  controversial figure in recent years, when you've got such exquisitely kept teeth – not to mention millions upon millions of dollars – does it really matter whether or not everyone agrees with your beliefs?
Emma Stone
On the Red Carpet ranks the much younger Emma Stone alongside Cruise as among the most memorable smiles in Hollywood.  For a while, it may have seemed like the 24-year-old starlet was in virtually every movie hitting theaters. Technically, she just had an extremely busy few years between 2009 and 2011 – which saw the release of "The Help," "Crazy, Stupid, Love," and "Friends with Benefits." Except for the latter, Stone had top star billing in all three.
Will Smith
One thing that can certainly be said about the world famous rapper and actor Will Smith is he seems like he's always smiling…Unless he happens to be playing a role in an action film, and he's about to dispose of an adversary. On CBS News' list of the most famous smiles of all time, Smith is ranked at number eight. The news source points out that he's something of an unlikely movie star – not everyone expected the leading man from '90s sitcom "The Fresh Prince of Bel-Air" to go on portray the hero in sci-fi/action escapades such as "I, Robot" and "Men in Black." Moral of the story – never doubt the Fresh Prince.
Edge
Possibly the only professional wrestler in history who built part of his reputation on having exceptional teeth, Adam "Edge" Copeland retired from the WWE in 2011 due to nagging neck injuries. However, there's no way the grappler who was once known as the "Rated-R Superstar" could have been disappointed with his career in the ring, even though it was cut short. During his 13 years on the roster of World Wrestling Entertainment – the most prominent professional wrestling organization on earth – Edge won the world title 11 times, making him one of the most decorated entertainers in the history of his profession. Could he have pulled it all off if he hadn't always taken such great care of his teeth? Perhaps, but his trademark sinister, yet flawless grin couldn't have hurt.