Posted under:
Root Canal
Posted on: October 2, 2022
Celebrate Dental Hygiene Month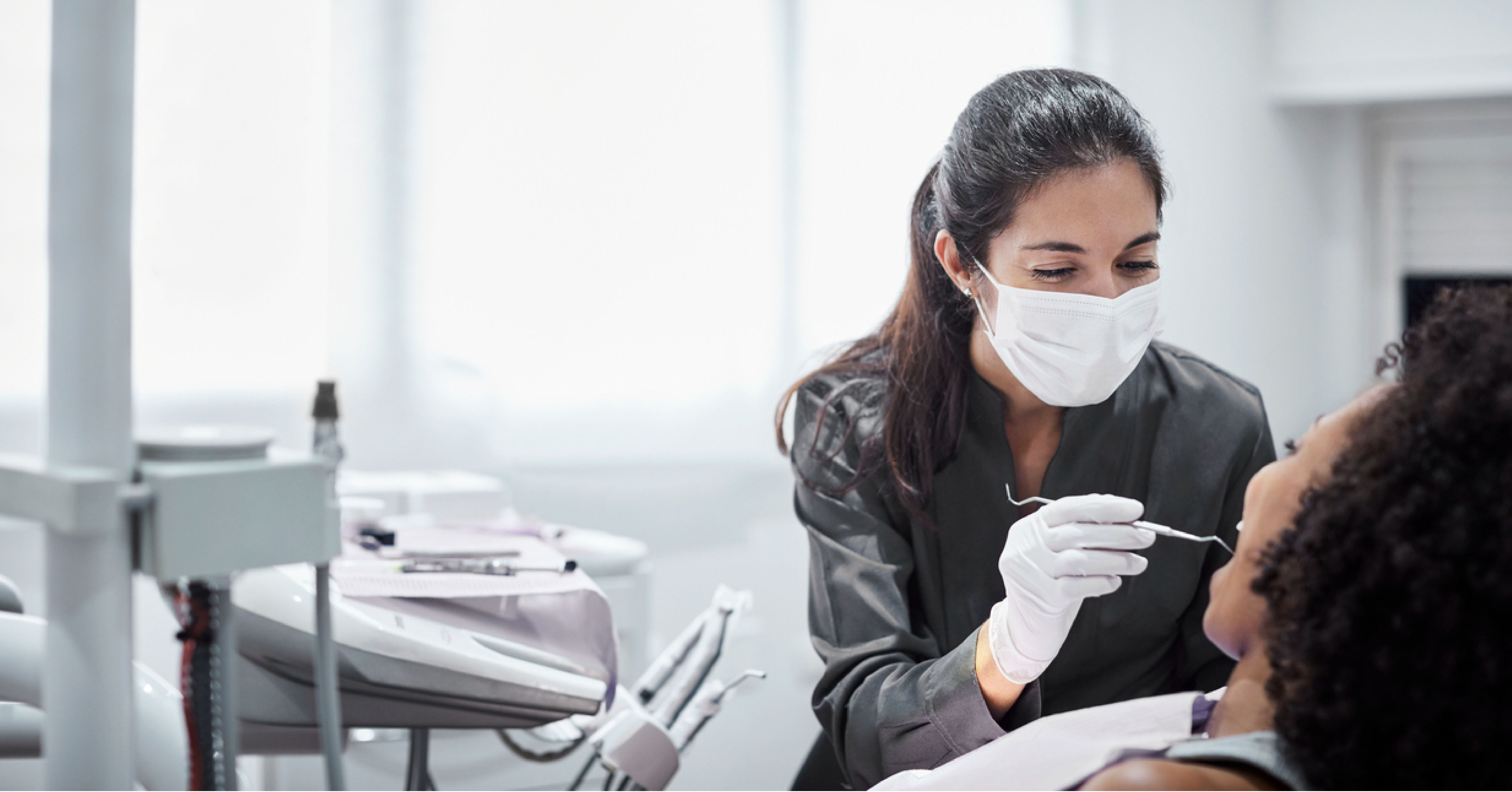 October is National Dental Hygiene Month! It's the time of year that we celebrate the work dental hygienists do in maintaining a patient's oral health. The month-long campaign also helps build awareness in adults and children about taking care of their teeth and gums. Surprisingly, some individuals skip important daily dental hygiene activities, not realizing how essential they are to their oral and overall health. This is the time of year when candy is so widely available, so it is the ideal time to stress good oral health habits. We're excited to be a part of it.
Celebrate Dental Hygiene Month with a checkup and dental teeth cleaning at our dental office in Dalton. Call today to arrange an appointment.
Why Should I See a Dental Hygienist Before My Dental Exam?
Our dental hygienists in Dalton are healthcare professionals who offer preventive and educational dental health services. We believe it's easier for you to have your teeth professionally cleaned and flossed, with all the plaque and tarter scraped off them. It makes it easier for the dentist to spot any potential issues.
Hygienists also look at a person's teeth and gum health and note any issues they see so our dentist can pay special attention to them. For example, if you have signs of gingivitis, the earliest form of gum disease, your hygienist will show you how to keep your gumline clean with proper brushing and flossing techniques. The hygienist will mention it to the dentist, who may want you to come back before your next routine exam to make sure the gingivitis is gone.
Dental hygienists also look at your overall oral health. If they spot a potential early warning sign of oral cancer, they will alert the dentist.
Since your dental hygienist is usually the first person you see when you visit our office for a checkup, he or she will set the tone for your visit. Our hygienists like to help patients relax and discover if there is anything they would like the dentist to address.
Why Should I Care About Dental Health?
The question is why shouldn't you? Poor dental care habits may cause you to get cavities or develop gum disease. Your goal should be to have a healthy smile and keep your teeth for life. These healthy habits will get you off to a good start.
How to Brush Your Teeth the Right Way
The most important thing to remember is to brush twice a day, in the morning and at bedtime. Brush for two minutes, so you have time to reach every side of each tooth. Try timing yourself at first, as two minutes is hard to judge at first.
1. Apply fluoride toothpaste onto your brush after wetting it.
2. Hold your soft bristle toothbrush at a 45-degree angle.
3. Use gentle circular motions to clean your teeth.
4. Gently brush your tongue. This will get rid of bacteria in your mouth and help keep your breath fresh.
5. Spit put any extra toothpaste, but don't rinse. If you have to rinse, use the smallest amount of water possible.
Always use a toothbrush with soft bristles. They actually clean better than toothbrushes with hard bristles, as they can reach in the nooks and crannies of your teeth. Hard bristled toothbrushes can also erode your tooth enamel over time and damage your gums.
Also, replace your toothbrush every three to four months. It may fray otherwise, and not clean as well. If you choose to use an electric toothbrush, replace the head as directed.
Keep your toothbrush clean by rinsing it with hot water after brushing. Let it dry uncovered and upright to avoid bacteria forming on the brush. You can also rinse about your toothbrush in antibacterial mouthwash.
How Often Should I Floss?
The American Dental Association recommends that you floss your teeth each day at least once. If you find yourself with food stuck between your teeth after a meal, you can floss more often. Flossing removes more than food stuck between your teeth; it removes plaque from between teeth and at the gumline. Traditional string dental floss comes in waxed and unwaxed versions. Many people find the waxed floss is easier to slide between their teeth. Waxed floss can come in different flavors, too. Both are equally effective.
Many people don't floss as often as they should, making gingivitis almost inevitable. It also leads to cavities between teeth. They either find string floss challenging or feel it takes too long. Fortunately, there are many alternatives to string floss, including floss picks and air and water flossers.
Your dental hygienist or dentist will probably suggest a water flosser if you wear braces or have a crown or dental bridge. They are also helpful if you have arthritis or another manual dexterity issue.
Can Chewing Sugar-Free Gum Help My Teeth?
Chewing sugar free gum after eating or drinking beverages with sugar can help prevent tooth decay. It will increase saliva production, which helps wash away plaque. Chewing sugar free gum can also pull food particles from between your teeth and freshen your breath. You may not have time to brush in the middle of the day, but everyone has time to chew a piece of gum for at least 20 minutes.
Since Dental Hygiene Month is in October, celebrate by giving out packs of sugar-free gum instead of candy to trick-or-treaters. Don't forget to buy extra to keep with you.
Are Regular Dental Checkups Also Important?
No matter how well you take care of your teeth at home, you still need regular checkups and dental cleanings. Our dental office in Dalton is happy to help you make sure your at home dental hygiene is up to par. We can also screen for any minor problems that could turn into major issues if not caught early. Together, we can form a team that will help you keep your smile healthy for a long time. Tooth loss as you get older is not inevitable.
Celebrate Dental Hygiene Month by doing everything you can to keep your teeth strong and healthy for life.