Cavity-Fighting Advice Every Parent Can Use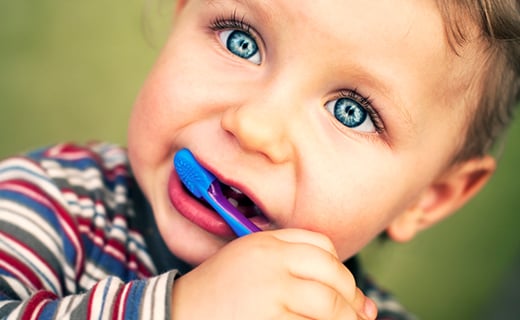 There are few things more important when it comes to children's future dental health than early reinforcement of good dental care habits. Parents can play a critical role in making sure their kids realize the impact that regular brushing, flossing, and dental visits can have on their overall well-being. Luckily, by following a few fundamental guidelines, parents should find the task easier than they may have expected.
Thorough brushing and flossing must be an integral part of every child's daily dental care regimen to eliminate the bacteria that contribute to plaque buildup. When plaque sits on the teeth, bacteria begin to eat away at the tooth enamel, and cavities are likely to result. As soon as a young child's first tooth emerges, daily tooth cleaning must commence. Flossing plays an equally important role, as it helps remove food particles and debris that toothbrushes may not be able to reach. An affordable dentist can help parents determine an appropriate dental care plan at each stage of a child's development.
There are benefits to fluoride in terms of maintaining good dental health. Parents should research whether or not they live in a municipality with a fluoridated water supply. If they do not, it is wise to consult with a dentist to find effective, safe ways to introduce fluoride supplementation as needed as a means to prevent cavities.
Parents who are committed to providing their children with the best possible dental care program should also investigate dental sealants as a way to stave off tooth decay. A sealant is a thin coating of material that is applied directly to back molars. It is intended to create a barrier that prevents intrusion of bacteria and food debris into the tiny grooves and ridges in those teeth. Sealants can be an effective cavity-fighting tool.
By taking small children to see an affordable dentist as soon as their first teeth begin to appear, parents can ensure that sound dental care habits and practices become a way of life for the entire family. The positive impact of that decision will undoubtedly be felt for years to come.
To learn about our family dentistry practice in Dalton, call today at or make an appointment.
offers affordable family dentistry and gentle, compassionate dental care in Dalton. Our office is conveniently located with extended hours to meet your needs. At , we provide most dental services, from basic preventative care and general dentistry to specialized procedures and complete dental reconstruction. We accept most dental insurance plans and offer affordable financial solutions for any budget. Patient satisfaction is our top priority and we strive to provide the exceptional, affordable dental care and personal touch that lead to lasting relationships. A smiling patient is our greatest reward and we look forward to keeping those smiles healthy, beautiful, and bright. Discover an affordable dentist who truly cares at .