Posted under:
Root Canal
Posted on: December 30, 2020
Brush Up on the Benefits of Brushing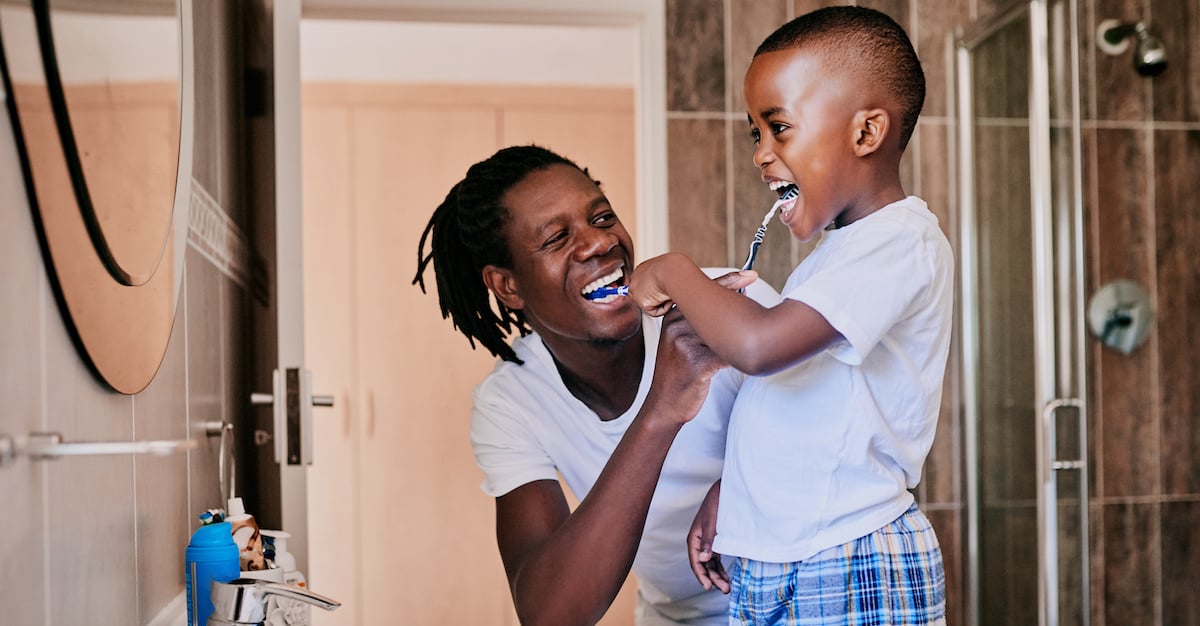 Every now and then it's good to take a moment to sit back and review familiar topics and habits. Brushing your teeth is one of these habits. While most of us do this simple task every day, many people aren't utilizing the proper technique when they brush. This can lead to issues such as tooth decay and gum disease. If you're serious about keeping your teeth and gums healthy, then you need to be sure that you are brushing your teeth in the correct way. Doing so will ensure that your mouth stays healthy for the rest of your life.
Why Brushing Your Teeth Regularly and Properly Is Important
Brushing the teeth is one of the best ways of keeping your teeth and gums healthy. When you brush your teeth regularly you will freshen your breath and prevent stains from setting into the teeth. However, the most important benefit of brushing your teeth properly is that it reduces your risk of developing tooth decay and/or gum disease. Gum disease is one of the main factors behind adult tooth loss. It is also connected to health issues such as stroke, heart disease, diabetes and pneumonia. If you want to live a happy and healthy life, it's important to keep your dental health in check. To do this, you need to be sure that you are brushing your teeth correctly.
Why Plaque Can Be Harmful to Teeth
Plaque is a thin substance that can't be seen by the naked eye. It forms along the surface of the teeth after you eat and drink. Sugars and starches that are found in food combine with the plaque to form acid. This acid attacks and wears down the enamel of the teeth, leading to tooth decay. It also attacks the gums. Plaque can cause your gums to feel irritated and inflamed. It can also lead to gum disease. In its earliest stage, gum disease is known as gingivitis. The main symptoms of gingivitis are bleeding, swollen, red or tender gums. Gingivitis can be reversed if it is treated early on. However, if you leave it to its own devices, gingivitis will develop into advanced gum disease. Known as periodontitis in the dental world, it will cause your gums to pull away from your teeth. It will also lead to serious infections and bone loss. Periodontitis can lead to you losing your teeth.
Proper Brushing Technique Keeps Your Mouth Healthy
Learning how to use a proper technique when brushing your teeth is one of the best tools you have in your arsenal in the battle against plaque. As many dental professionals will tell you, it isn't enough to brush your teeth on a regular basis. In order to receive the most benefits possible, you must do so in the proper way. The American Dental Association (ADA) has a number of techniques that it recommends in order to be sure that you're brushing properly. These techniques include:
Regular brushing of the teeth. This should occur twice a day. Ideally, you should be doing it after each meal you eat. Brushing at least twice a day minimizes the bacteria and acid levels in your mouth.
Be sure that you are brushing all of your teeth, no matter how difficult they are to reach or how sensitive a tooth may feel. If you experience discomfort, sensitivity or pain, you should contact a dentist in Dalton to schedule an appointment.
Choose a soft-bristle toothbrush. Soft bristles prevent damage from occurring to the teeth and gums. In addition to having soft bristles, your toothbrush should also be firm enough to remove plaque from your teeth. You may also want to think about getting an electric or battery-powered toothbrush. Experts have found that these are better at removing plaque than manual toothbrushes.
Select an ADA approved toothpaste. A plethora of options are available to you when it comes to choosing a toothpaste. The best course of action is to choose one that has the ADA seal of approval.
Perfect your technique. Divide your mouth into four different sections and brush each section for at least 30 seconds. While brushing, hold your toothbrush at an angle and use soft back-and-forth movements to brush. Be sure that you brush your tongue too.
A circular motion is the best way to brush your teeth. Using an up-and-down motion leads to unnecessary wear and tear on the teeth and gums.
Your teeth should be brushed for at least two minutes each time you brush them.
You should also be sure to rinse your toothbrush out with water after every use. Your toothbrush should be allowed to air-dry in an upright position. To reduce the risk of growing bacteria, you should not keep your toothbrush in an enclosed container or cover it.
Change out your toothbrush once every three months or whenever the bristles become worn out. You should also replace it if you've been ill or experienced an infection of the mouth.
Floss every day. This allows for plaque and food particles to be removed from the places where your toothbrush can't reach.
Use mouthwash after you've brushed and flossed. It should be an ADA-approved rinse. This eliminates any remaining food particles and germs.
You can floss before you brush, or after you brush. The order doesn't matter, but flossing regularly does.
Schedule appointments with your family dentist for every six months. This allows your dentist to clean your teeth and perform routine examinations. It's an important element of your oral health.
Maintain Good Oral Health by Brushing Your Teeth Properly
Brushing your teeth properly will assist you in achieving excellent dental and oral health. It will also have a significant impact on your overall health as well. Reviewing proper brushing technique helps you to assess whether or not you are brushing your teeth the right way. Doing this will assist in keeping your teeth and gums in excellent condition.