Basic Dental Care in Dalton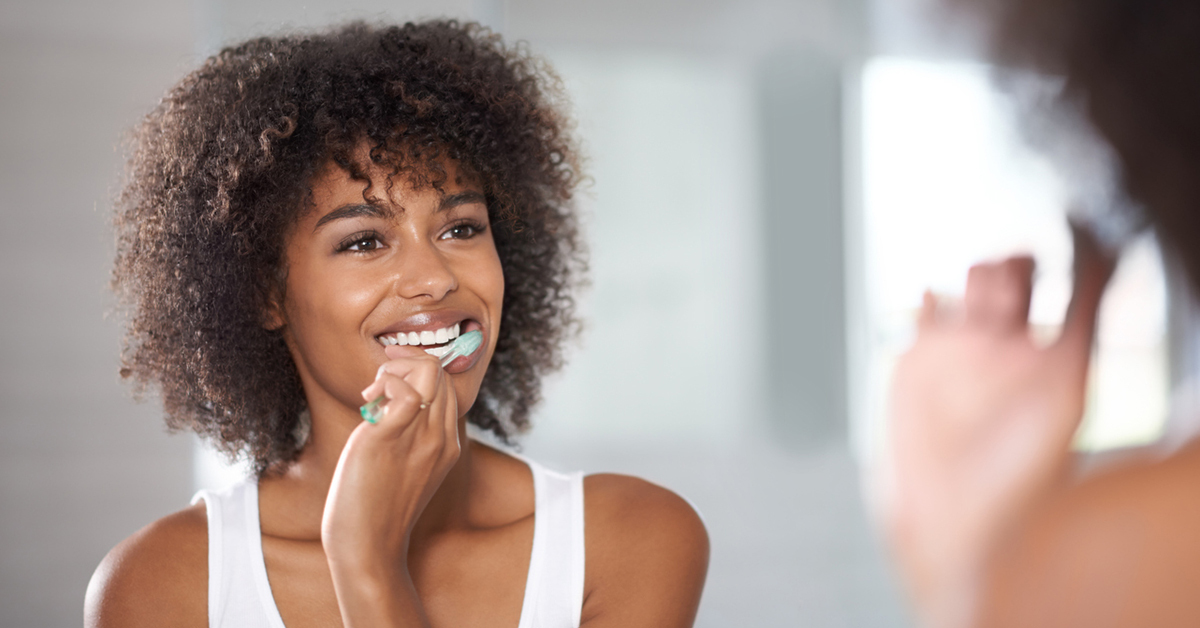 Your overall health will be no better than the unhealthiest part of your body. If that body part is your mouth, it's easy to improve your oral hygiene regimen so that your mouth is healthy. Tips and techniques for improving your oral health are great, but your dentist is the most important aspect of good dental health. Whether you have a toothache, you need an exam or cleaning, you need an oral cancer screening, or you have any other dental problem, your dentist is your greatest resource. If you need to schedule an appointment with a dentist, then call our Dalton office.
What Is Good Dental Hygiene?
Dental hygiene encompasses all you do on a daily basis to keep your teeth and gums healthy and free of disease and decay. It includes, but isn't limited to:
Brushing at least twice daily
Flossing at least once daily, especially just before bedtime
Using a toothpaste with fluoride
Having regular dental exams and cleanings
Using an antibacterial mouthwash at least once each day
Ensuring your toothpaste, toothbrush, and mouthwash carry the ADA Seal of Acceptance
The American Dental Association has recommendations on their website that may improve your current oral hygiene regimen so that you're proud of your beautiful, healthy smile.
Click HERE to schedule a dental exam and teeth cleaning.
Other basic dental care tips include:
Don't consume anything except clear water after brushing and flossing before bedtime.
Brush your teeth in the morning before you eat or drink anything to avoid having the bacteria in your mouth stay on your teeth.
If you floss only once daily, then floss before bedtime so that food particles that may be lodged between your teeth don't have all night to start attacking your tooth enamel.
If you can't brush and floss after each snack or meal, rinsing your mouth well with clear water after eating will help deter the accumulation of bacteria and the formation of plaque.
Brushing Twice Each Day
Brushing and flossing are the most important aspects of your oral hygiene routine because they remove most plaque and food particles that can cause cavities and gum disease. However, it's important to brush correctly to receive the maximum benefit of brushing. Use a soft-bristled toothbrush and gentle pressure. Brush at least 30 seconds each on the upper and lower right side, then 30 seconds each on the upper and lower left side.
Use a gentle, circular motion and a back-and-forth stroke for the best results. Remember to brush your tongue also because it can harbor bacteria even after brushing and flossing your teeth.
It doesn't matter whether you do the left side first or the right side first. It also doesn't matter whether you brush first or floss first. Just make sure you do both. This ensures that you'll remove all the plaque and food particles on your teeth.
The Best Toothbrush
The selection of toothbrushes is almost limitless, so the best toothbrush for you is the one you like best and will use the most. However, unless your dentist recommends otherwise, you should use a soft-bristled toothbrush that carries the ADA Seal of Approval. Some people prefer electric toothbrushes, while some prefer a manual toothbrush. Ask your dentist for a recommendation if you're unsure, but the important aspect is that you brush correctly and for long enough.
Fluoride Toothpaste
Fluoride is a naturally-occurring mineral that helps strengthen tooth enamel and prevent cavities. Many municipalities fluoridate their water, but you shouldn't worry about getting too much fluoride because the city water is fluoridated only to the minimum acceptable level. If you have questions or concerns, ask your dentist for guidance.
Flossing Is Essential
Although brushing covers the entire surface of the teeth, flossing is equally important because it reaches the crevices between the teeth and gums and removes food particles and bacteria that can cause plaque to form and decay to set in. If you floss only once each day, it should be just before bedtime, and you shouldn't eat anything after you floss. Otherwise, food particles will remain on your teeth overnight and damage your tooth enamel as well as start the decay process.
More Dental Care Basics
Using a good antibacterial mouthwash at least once daily is an excellent addition to your oral health routine. It will remove any bacterial residue that brushing and flossing missed and may help you avoid bad breath.
Eating fresh fruits and vegetables for snacks can also help your oral health, as can drinking plain water rather than sugary drinks. Crunchy vegetables are excellent for cleaning your teeth after you've eaten, especially when you're unable to brush or floss.
Small toothbrushes and tubes of toothpaste are available that can make your routine more portable, but remember that you can always rinse with plain water if that's what you have available. The important thing to remember is to keep your mouth free of food particles and bacteria as much as possible.
How Do My Dental Habits Impact My Overall Health?
If you have an infection in your mouth or decayed or abscessed teeth, the bacteria can travel throughout your bloodstream to the rest of your body and adversely impact your major organs. Major illnesses such as dementia, heart attacks, strokes, and so forth have been linked to poor oral health. An abscessed tooth can be fatal. So, it's essential to have good oral health so that you continue to have good physical health.
Your Dalton Dentist Is Your Strongest Ally
Although it's very easy to get enmeshed in daily living, maintaining good oral health should be at the top of your to-do list. We've made it easy to schedule your appointments. If you need to schedule an appointment with one of our dentists, just call Drs. Grant and Conger at (706) 847-4165, and we'll help you. Whether you have a severe problem or need an annual cleaning and exam, we know you'll be happy with our service. We're among the best in the area and consider our patients our extended family, so call us today for all your dental needs or questions.
We look forward to speaking with you.