Are you getting enough folic acid?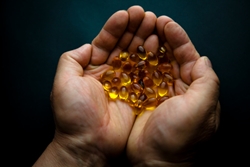 Along with brushing and flossing regularly, it's important for you to eat a balanced diet in order to enhance your dental health. Just like you need protein to keep your muscles strong and calcium for healthy bones, you need certain nutrients to keep your teeth healthy. Recently, the Cosmetic Dentistry Guide published an article explaining the importance of folic acid for dental health.
According to the news source, folic acid has a number of important functions in the body. This B vitamin is helps repair cell function and may boost the immune system. While folic acid is commonly associated with pregnancy, it is also important for your oral health.
The Cosmetic Dentistry Guide states that studies have shown that folic acid may be able to help prevent gum disease and repair damage to the gums, which is why people who are concerned about their dental health should make sure to get enough of this nutrient.
The Mayo Clinic states that folic acid is found in green vegetables, potatoes, cereals and organ meats such as liver and kidneys. You may also want to look into folic acid supplements.