Posted under:
Root Canal
Posted on: August 18, 2020
Are Dental Implants Right for You?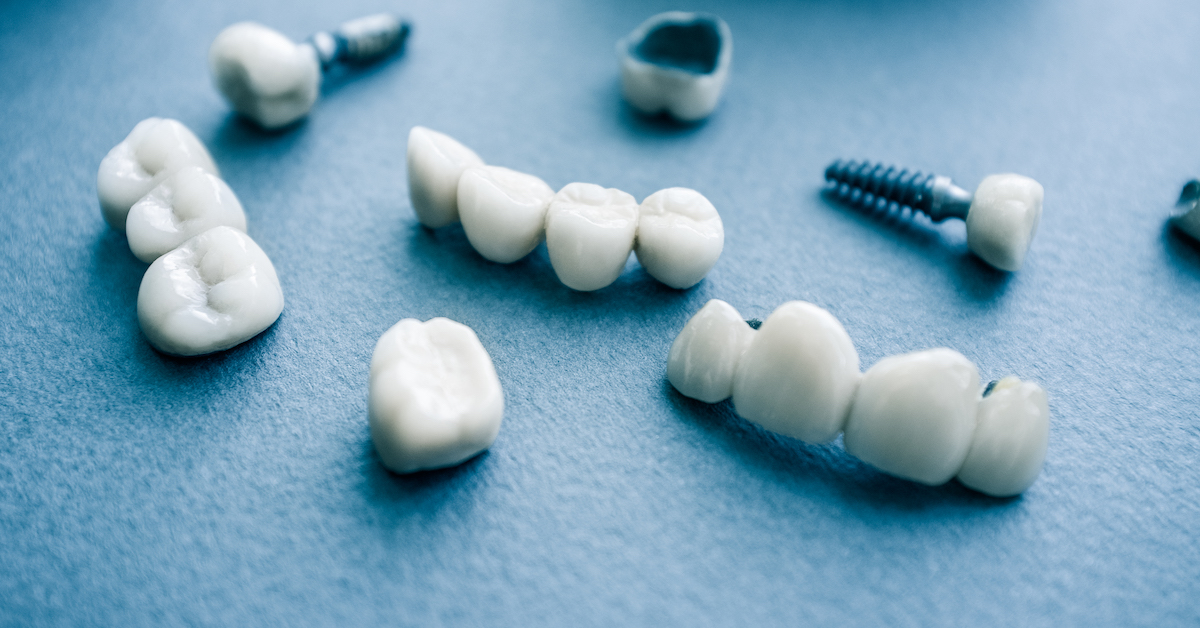 Will Implants Be a Good Choice for Me?
If you're missing one or more teeth or have any that are damaged, then implants may be the solution to your problem. The CDC reports that more than half of people in the 20-to-64-year age range have lost at least one permanent tooth and almost 20 percent of those 65 and over are missing all of their teeth. Teeth aren't only for aesthetics, they perform a vital function for your physical and oral health, so missing teeth should be replaced.
To determine if you're a viable candidate for implants, your oral surgeon will consider three major factors:
Your physical and oral health
The health of your gums
The amount of bone in your jaw
Lack of sufficient jawbone won't necessarily disqualify you from receiving implants because bone grafts are available, but it's an important consideration.
What Are Dental Implants?
A dental implant is an artificial tooth that's permanently affixed to a titanium post that's surgically inserted into your jawbone. The implant has three parts and each is typically installed during a separate procedure:
The body: The post, or body, of your implant is made of lightweight titanium so it's very strong. Titanium has a low rejection rate, so your body should readily accept it through a process known as osseointegration. The post is surgically implanted into your jawbone and functions as the root of your artificial tooth.
The abutment: The abutment is the connector that anchors your tooth to the post. It's usually installed after osseointegration is complete, although some people prefer to have it installed simultaneously with the post.
The crown: The crown is the visible part of the implant and is sometimes referred to as a prosthesis. It's the last step of the installation.
Two types of implants are available:
Endosteal implants are installed in the jawbone
Subperiosteal implants are inserted underneath the gum tissue
Your surgeon will recommend the best type for your needs.
Will Implants Resolve My Dental Issues?
Dental implants can restore the integrity of your teeth and gums, since lack of teeth can compromise the alignment of your jawbone and your other teeth. They can also help to restore your confidence and self-esteem which may suffer when you have missing or damaged teeth, so dental implants can definitely help to resolve certain dental issues.
What Will Happen When I Get Implants?
Implant surgery is usually performed on an outpatient basis that takes several months and a number of appointments. Your treatment regimen may vary slightly, depending on your unique needs, but you can generally expect the following procedures:
Your damaged teeth will be removed during your initial appointment and other necessary work could be performed
Your oral surgeon will prep the site for the surgery
You may receive a bone graft if it's needed
The titanium post will be implanted along with a minor bone graft, if needed
We'll allow sufficient time for healing and growth for the jawbone
Your abutment will be installed if it hasn't been
Impressions of your teeth and gums will be made
Your crown(s) will be attached to the post
The timeframe for your procedure will depend on the amount of work you require and how fast your body heals.
Do I Need to Have a Bone Graft?
Your oral surgeon will evaluate the strength of your jawbone to determine if you need a bone graft and, if so, to what extent. Minor grafts can be done during the surgical installation of your post, but more extensive grafts are typically done separately. Bone can be taken from another part of the body or an artificial bone substance can be used, but your surgeon will recommend the best option for you.
How Will the Implant Be Installed?
The surgeon will make an incision in your gums to expose the jawbone and then drill a hole in the bone to create an opening for the post. The post, which looks like a threaded screw, is surgically implanted into the bone and the incision is closed. Some patients choose to have the abutment installed at this time, but many opt for a separate procedure so that the implant isn't exposed for a long period of time.
How Will the Abutment Be Installed?
Once osseointegration (the fusing of the post to the jawbone) is complete, your surgeon will make an incision to expose the post and then attach the abutment to it. This is done on an outpatient basis and you'll receive a local anesthesia. It usually takes about two weeks for the gums to heal, after which you'll return to the office and we'll make impressions of your teeth and gums. The impressions will be used to fabricate your crown or crowns and we'll do our best to ensure that they match the color, size, and shape of your natural teeth. When the fabrication is finished, you'll return to our office for installation of your crown or crowns.
How Will the Crown Be Installed?
If you've opted for removable crowns, which are similar to dentures, you'll receive them in pink gums that snap onto the abutment and can be removed for cleaning. If you're getting permanently installed crowns, we'll adjust them for fit and then affix them to the abutment.
What Should I Do After the Procedure?
You'll be provided with aftercare instructions that are specific to your procedure and your oral surgeon will provide you with tips on how to reduce the swelling and alleviate any pain you may experience. Pain medications may be prescribed. It's normal for patients to experience minor bleeding, swelling, bruising, and pain after a surgical procedure, but it usually doesn't last for more than a few days. If it does, please call us.
Are There Only Benefits—and No Drawbacks—to Getting Implants?
As with all surgical procedures, there are both benefits and drawbacks to implants. Implants are expensive—sometimes a single tooth can cost thousands of dollars—and the entire procedure requires several months and multiple appointments, so they aren't a quick solution. The cost might not be covered by insurance, although many oral surgeons offer payment options to help make implants more affordable. Implants are surgical procedures, so there are inherent risks, such as an adverse reaction to the anesthesia, infection, nerve damage, and damage to the surrounding teeth and jaw area.
However, many find that the advantages of implants far outweigh the disadvantages. Since implants are permanently installed, you don't need to worry that they'll slip or fall out. You'll have clear speech and enunciation, they'll look like your natural teeth, they're as comfortable as your natural teeth, and they require no special cleaning routines. As long as you follow good oral hygiene practices, your implants should last for a lifetime.
Where Can I Have Implants Installed in My Area?
If you're interested in dental implants, make sure that you select an oral surgeon who is board-certified and willing to provide you with the details of their education and training. Dental implant surgery requires a considerable amount of expertise, education, and training, so it's essential that your surgeon is qualified for this procedure.
If you want more information or would like to schedule an appointment, please call our office and we'll be happy to help you with any dental procedure that you need. You can also book your consultation online at your convenience, so contact us today.