Posted under:
General
Posted on: August 11, 2014
A Beautiful Smile Opens Doors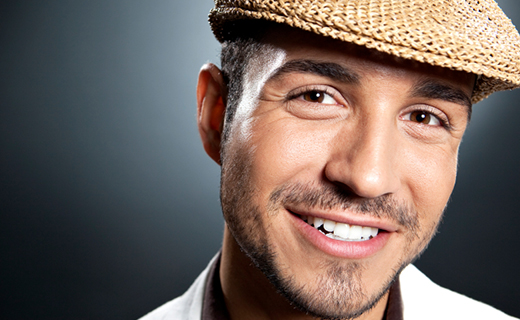 Each day, we all try to put our best foot forward, but it may serve you better to put your best face forward. That's the result of recent research that shows the impact and importance of attractive, straight teeth. We all know that appearances matter, but it now seems that your smile has a huge effect on how others perceive you.
According to a survey by of more than 1,000 Americans by Kelton Research, people with straight teeth and a well-maintained smile make much better impressions. The study showed that people with attractive smiles are viewed as more professionally successful, financially stable, healthy, happy, and intelligent. They also are deemed more socially attractive and worthy of dating. And almost three-quarters of respondents said they would be more likely to trust a person with a nice smile than someone with a good career, an impressive car, or a fashionable outfit. And all of these desirable qualities are based solely on a person's dental care.
In addition, 87 percent of respondents admitted that they would give up something for an entire year if it meant having a beautiful smile for the rest of their lives.
"Your smile has more of an effect on what others perceive about you than you think," said psychologist Michelle Callahan, Ph.D.
Whether personally or professionally, in person or online, a nice-looking smile is much more important than meets than the eye.
Since your smile says so much about you, it's a good idea to keep it looking its best. Today, dentists offer a variety of ways to dramatically improve your smile, such as whitening, straightening, and implants. These procedures have become incredibly popular as more and more people realize the impact of their smile. With so many available and affordable cosmetic options, you no longer have to settle and suffer with an unattractive smile.
One of the fastest and easiest ways to improve your smile is with whitening. Simply removing the stains and yellowing from teeth can make you look years younger and a million times better. There are many ways to whiten your teeth, from at-home kits to in-office treatments performed by a dentist. While over-the-counter whitening kits are a common option, they may cause uneven splotches and tooth sensitivity if used incorrectly. These products may be less expensive, but they also whiten less effectively. To achieve the best and brightest results, have you teeth professionally whitened by an affordable dentist.
Another way to enhance the appearance of your teeth is through straightening. Whether you didn't wear braces as a child or your teeth have shifted with time, it's never too late to fix crooked teeth. Best of all, you can straighten your teeth without anyone knowing with today's new invisible braces.
If you're feeling self-conscious about missing or damaged teeth, a dentist in Dalton can ease your mind and your mouth by restoring the teeth you've lost with dental implants that look, feel, and function like natural teeth. In addition to improving the look of your smile, they can also improve your facial appearance, your speech, your dental health, your confidence, and your overall quality of life. Dental implants are often preferred over dentures because they are permanent, more comfortable, and easier to maintain.
Now that you realize the impact of your smile and your options for making it better, see an affordable dentist and take control of the way you look to really wow the world.
To learn about our family dentistry practice in Dalton, call today at or make an appointment.
offers affordable family dentistry and gentle, compassionate dental care in Dalton. Our office is conveniently located with extended hours to meet your needs. At , we provide most dental services, from basic preventative care and general dentistry to specialized procedures and complete dental reconstruction. We accept most dental insurance plans and offer affordable financial solutions for any budget. Patient satisfaction is our top priority and we strive to provide the exceptional, affordable dental care and personal touch that lead to lasting relationships. A smiling patient is our greatest reward and we look forward to keeping those smiles healthy, beautiful, and bright. Discover an affordable dentist who truly cares at .